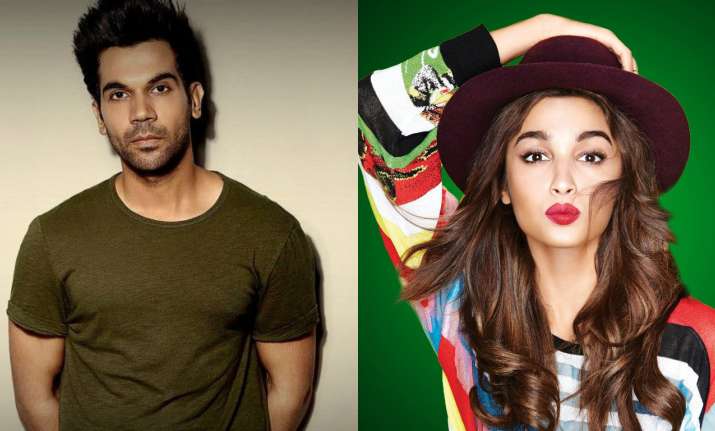 National Award winning actor Rajkummar Rao and Udta Punjab actress Alia Bhatt have been crowned PETA's Hottest Vegetarian Celebrities in the competition which was tough this time.
Both have made plant-based foods more popular than ever. Other celebrities who couldn't make it to the finals include Amitabh Bachchan, Vidyut Jammwal, Shahid Kapoor, Sunny Leone, R Madhavan, Kangana Ranaut and Sridevi to name a few. "I prefer having vegetarian food. It is a way to healthy life," Alia said.
Rajkummar's co-star Ayushmann Khurrana stated that the actor doesn't have any bad habits, as he "doesn't drink, doesn't smoke, doesn't have non-vegetarian food, and talks in a good way."
"Alia Bhatt and Rajkummar Rao are fit, hot, and compassionate, and they're setting a great example for their fans and millions of other people who want to fight climate change with their forks," said Sachin Bangera, PETA's associate director of celebrity and public relations. "Both of PETA's winners prove that there's nothing sexier than compassion towards animals, which these celebrities show every time that they sit down for a meal," he added.
In addition to causing animal suffering on a massive scale, eating meat has been conclusively linked to an increased risk of suffering from heart disease, strokes, diabetes, cancer, and obesity - and a United Nations report concluded that a global shift towards vegan eating is necessary to combat the worst effects of climate change.
Few times back, Sunny Leone along with husband Daniel Webber did a photoshoot for the latest PETA campaign to promote animal free fashion.
(With IANS inputs)
For all latest updates, keep checking our Facebook page