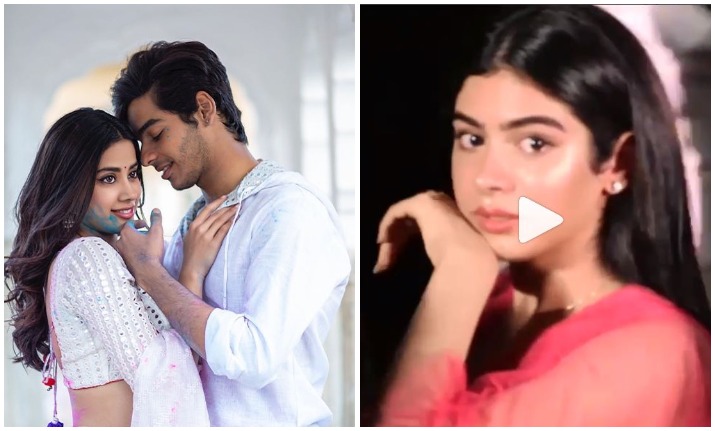 Janhvi Kapoor made a power-packed entry into Bollywood with her latest release Dhadak. Apart from the box office numbers, the film received positive reviews from the critics, also some of them praising debutante Janhvi's performance. The shooting started last year and her mother Sridevi accompanied the young starlet to the sets to motivate her. Unfortunately, the veteran actress couldn't live to watch her daughter's film release.
Though, Dhadak's release was a big day in Janhvi Kapoor and Khushi Kapoor's life, they were missing their mom who would've been by their side if she was alive. When Janhvi was asked how her younger sister felt after watching the movie, she told Hindustan Times, "Khushi was crying… She looked at me and said "Why are you worrying?" and then started crying again."
According to her, Boney Kapoor also cried when he watched his daughter on big screen. She said, "Papa actually saw the film a month ago, and as soon as the screening was over, he went to the temple. That night he came to my room and held me tight and started crying."
A video from the special screening of Dhadak is doing rounds on the social media. It shows Khushi Kapoor crying just after watching her sister's debut film. Her cousin, Shanaya Kapoor can also be seen in the video consoling her sister. She is seen controlling her tears while forcing a smile on her face. Definitely, she was missing her mom Sridevi, who passed away just months before Dhadak's release.
Meanwhile, Khushi Kapoor who had no plans to enter Bollywood, has now changed her mind. According to the latest report, Khushi also wants to act, thanks to her sister Janhvi. After watching Dhadak, she has changed her mind for good.