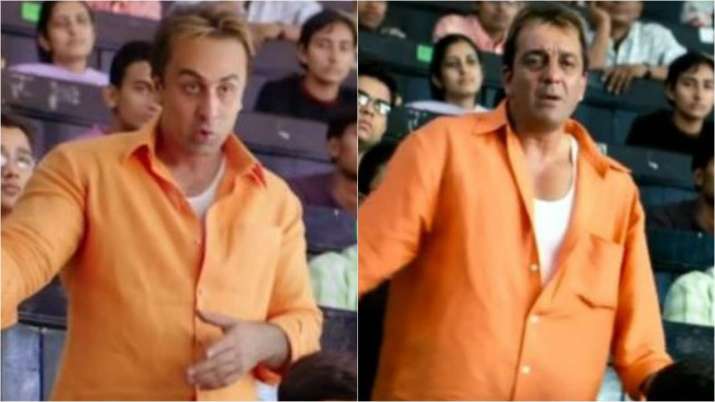 Tagged as one of the most controversial Bollywood celebrities, Sanjay Dutt has always remained in the limelight. Ever since Rajkumar Hirani announced biopic on the actor, there has been complete buzz everywhere. Titled Sanju, the film stars Ranbir Kapoor as Sanjay Dutt, Paresh Rawal as Sunil Dutt, and Manisha Koirala as Nargis. Fondly known as Sanju Baba, the actor has done several gangster films in his career. Right from Vastaav to Shootout at Lokhandwala, Sanjay Dutt has received heaps of praises for his gangster avatar.
The 58-year-old actor talked about the same in Aap ki Adalat in 2016. He said that he never liked studies at all and so, he told his father Sunil Dutt that he would like to pursue acting instead of studying. He also spoke about his gangster avatar in films and said, "The roles that I get belong to gangster genre. Doing a grey character for any actor is very challenging", said the actor.
When Sanjay Dutt said he had no clue about law back then
The actor said that during his early days he had no clue about law but now, he understands the importance of it. "Since, I am in my 50's now, I have become much sober and responsible", he said.
When father Sunil Dutt caught Sanjay Dutt smoking 
The actor revealed that when his father Sunil Dutt caught him smoking for the first time, he was sent to a boarding school immediately.
Sanjay Dutt gets nostalgic about his school days
The 57-year-old actor also spoke about how naughty he was during his school days. Speaking about his love affairs back then, the actor said, "I used to write love letters to 15 girls thinking that at least one would say yes".
Sanjay Dutt speaks about his love for wife and kids
The actor said that his wife Manyata Dutt and his lovely twins-  Iqra, Shahraan mean the world to him and in fact, he has become clear-headed for and because of them.
Directed by Rajkumar Hirani, Sanju featuring Ranbir Kapoor in the lead role is slated to release on June 29.