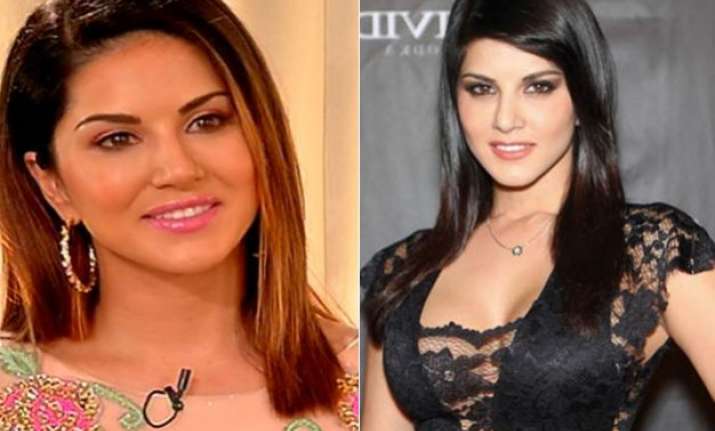 New Delhi: Actress Sunny Leone today made it to the headlines, not for any notorious reason, but the way once ' the porn queen" faced "sexiest" question about her past.
In an 20 minute interview, Sunny remained unfazed of the questions, of which most of them were about her past and porn industry. None of the questions, ironically, were about Sunny being an entertainer or a business woman. The interview was supposed to for her upcoming movie 'Mastizaade'
Some of the questions asked were: There are lots of married women who look at Sunny Leone as a threat to their husbands, do you not care about all this? You would like to work with Aamir Khan, but would Aamir Khan like to work with you? A member of parliament, in his speeches, has held you responsible for corrupting Indian morality. How do you deal with that?
At one point of the time Leone told the reporter that she can walk out of the interview, if required, to which the reporter responded by saying " NO, NO, NOT AT ALL".
When asked "If the clock is turned back then would you still do what you did? It was yet another indirect question about her association with the porn industry.
To this Sunny replied, "100 %," with a big smile and shining confidence on her face.
She further backed her choice saying, "Everything I have done in my life has led me to this seat. It's a chain reaction that happens. Everything is a stepping stone to something bigger and better or you want it to be bigger and better. That's what the life is all about. When you are young you make decisions which lead to you to who you are as an adult and that's just the way I worked".
Sunny was asked if she is held back or haunted by her past as she was a Porn queen once, to which the "Ek Paheli Leela' actress gave a confident and elongated reply.
She said, "You're the only person. It's the press and the media that says holding back or haunt. I've never said haunt. I've never said held back. I am not held back. Maybe I don't know yet. Maybe one day I get to work with somebody who is this huge star. At this moment, I don't know any better so it doesn't affect my life."
Originally named Karenjeet Kaur, she is known by her stage name 'Sunny Leone' which she used for her stint in the porn industry. It was after appearing in reality show Bigg Boss that Sunny got an entry in Bollywood.
The 'Mastizaade' actress was further bruised with questions of controversial nature but she took it to her chin quite graciously. The entire Bollywood as well as the people on social media have hailed Sunny Leone for facing the sexist interview bravely and graciously.