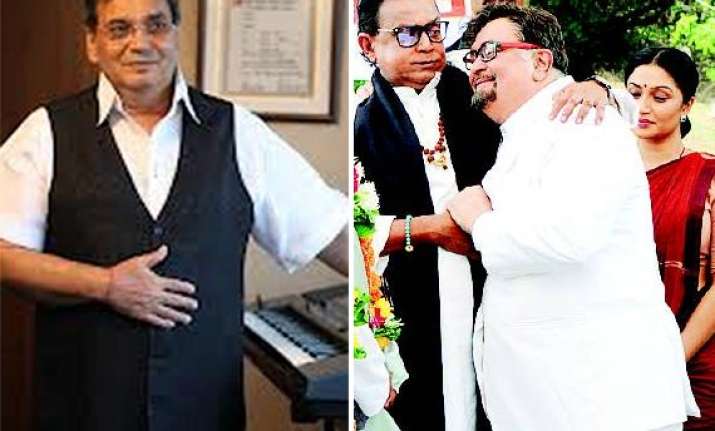 Mumbai, Jun 6: Subhash Ghai, the showman of yesteryears, after a five-year-long break, is back with a new movie Kaanchi.
"Magic is created by two things, the characters written in the script and the characters played by the actors.
And I only work with people I have a rapport with", said Ghai during the film's shoot in Film City, Goregaon.
Present at the shoot were Mithun Chakraborty and Rishi Kapoor, and Ghai was delighted to find old, known faces in the crowd.
The movie will be launching a new face Mishti.