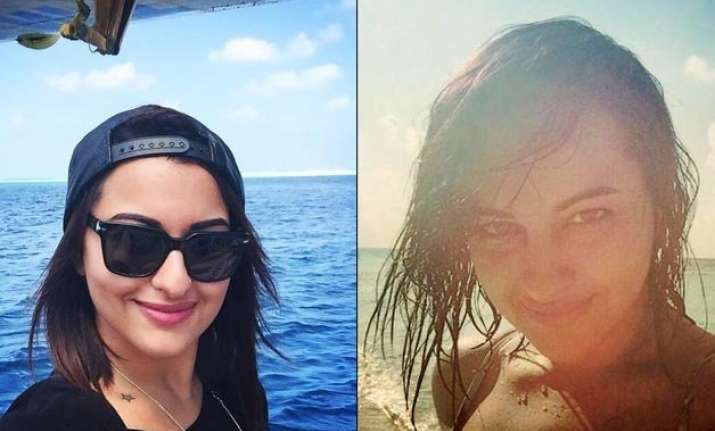 New Delhi: Bollywood's 'Dabangg' babe Sonakshi Sinha is having the best time in Maldives these days. Sonakshi who is on a holiday in Maldives have flooded Instagram with some really stunning pictures.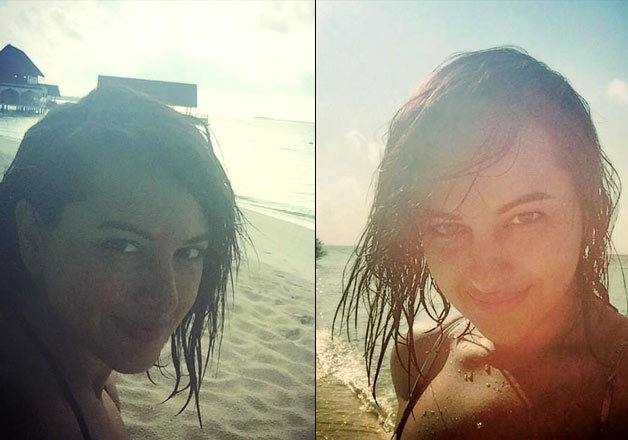 She is mostly seen taking selfies at the beach and on the cruise. Sona deserved this break after a series of back-to-back shoots and her brother's grand wedding. As per the reports, Sonakshi is trying all kinds of adventure sports at this lovely holiday destination. She apparently went for snorkeling and shared her excitement only by posting some pictures afterwards.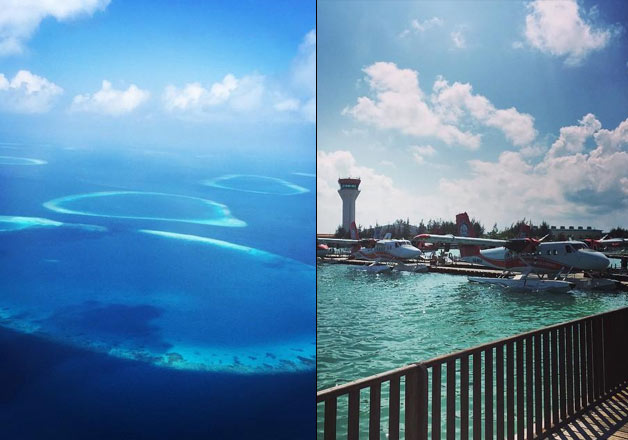 Sona is also seen taking selfies in bikinis at the beach. Don't think much, as the stunning beauty hasn't revealed much in the picture.
The actress recently came together with Akshay Kumar, Shilpa Shetty and Raj Kundra to launch a tele-shopping channel.