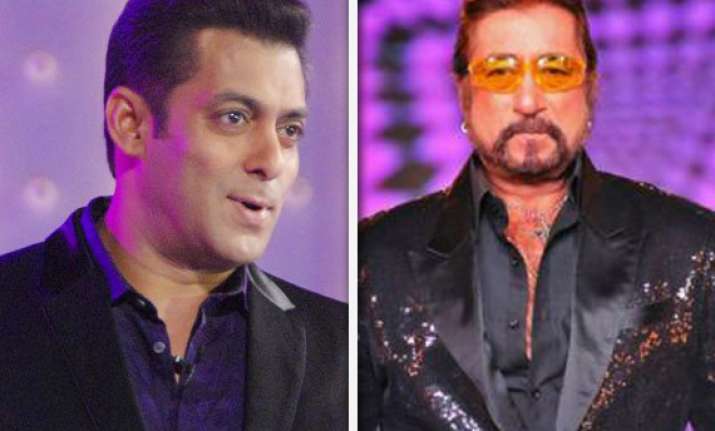 Mumbai, Nov 27: Yesteryears villain Shakti Kapoor has called Bigg Boss 5 a fraudulent show and has called Salman Khan names on Twitter.

The 59-year-old Shakti, who was evicted from the show last month, posted: 'Even Salman couldn't save the biggest fraud called Bigg Boss. A person, who hits women, gets drunk and drives over people, hunts deers. Shame"

Shakti Kapoor further accused Salman of favouring inmate Mehak Chahal, with whom the former has done a few films, reports Hindustan Times.

"Mehak is Salman's girl. So she has a big contest to win. Big Boss is Saman(sic)," he posted.

HT contacted Shakti to make sure the Twitter handle was indeed his, which he first confirmed and then denied. "That's me," read his first message. Then he texted, "I don't know, pl. thanks."

Many months ago, Shakti had once confessed that he was guilty of having hurt Salman. Their cold chemistry was even evident in the launch episode. Apparently, Salman refused to help Shakti's son Siddhant with his film debut.

Former participants of Bigg Boss feel Shakti's remarks are a case of sour grapes.