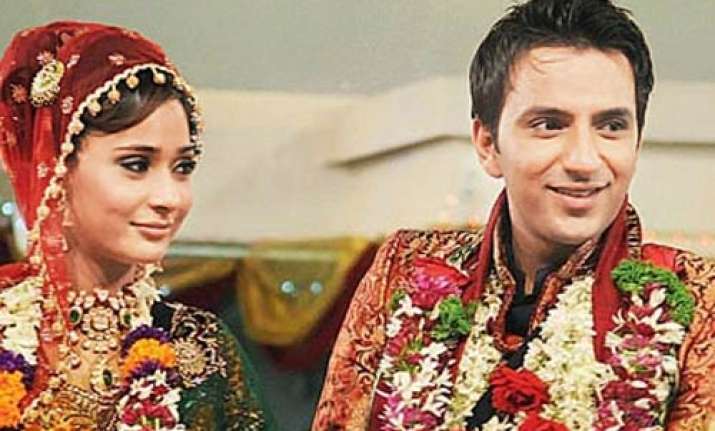 Bigg Boss 4 contestants Sara Khan and Ali Merchant made a big deal about their marriage inthe reality show on Wednesday night, but Mumbai Mirror has come out with evidence to prove that the two had married two years ago.
Above; Shaadi No.1
That Bigg Boss 4 is stage-managed has been doing the rounds for a long time now. And if rumours are to be believed, the wedding celebrations on the sets is a complete farce, given that the couple has been married since the last two years.
Mumbai Mirror got hold of a picture of their wedding which took place exactly two years ago in Bhopal, .on November 10, 2008. A source said, "Sara and Ali have got big bucks for staging this marriage.People can go to any lengths for money, and of course channels do not mind because it pumps up their TRPs and garners publicity.
It is quite shocking how people and channels can stoop down to any level." The channel's spokesperson decided to maintain a 'no comments' stance. What can we say, it's their big loss.