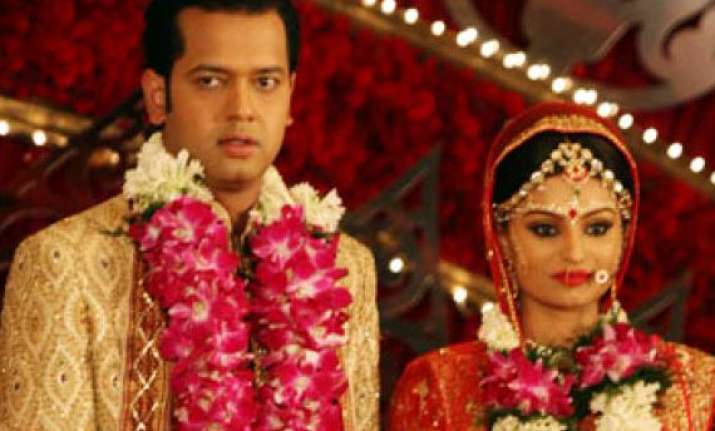 New Delhi: The reality TV star and the son of late political hotshot Pramod Mahajan- Rahul Mahajan is reportedly separating from his wife Dimpy Mahajan.
According to reports Rahul Mahajan who got married to Dimpy Mahajan on a television reality show are parting ways. And the reports suggest that the reasons behind the split are Dimpy's closeness with a Dubai-based event management company owner. Rahul Mahajan is reportedly aware of the 'growing bond' between the two.
Dimpy has also shifted her base to Dubai a few months back, leaving Rahul alone in Mumbai. The news of their separation is not new, after just four months of their wedding; Dimpy accused Rahul of physical abuse.
Due to elections, Rahul and Dimpy's martial discord is under wraps. Once the elections are over the announcement is likely to be made.