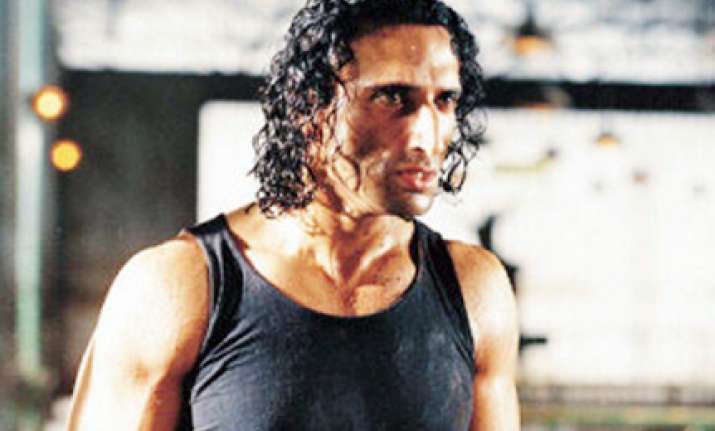 Bollywood actor Rahul Dev bashed up a lecturer in English at a gym in Andheri west, Mumbai on Tuesday. 
The lecturer, Shoaib Qureshi, was told by a gym instructor that workout in jeans was not allowed. At this, Qureshi pointed out towards Rahul Dev  and questioned how he was doing his  act in jeans.
This angered the actor and he proceeded to bash up poor Qureshi. Oshiwara police station has registered a non-cognizable complaint.
"We use this to warn offenders so that they don't repeat the act,'' he added. Rahul Dev told Times of India he was not repentant for his violent act.  "That man has been misbehaving with me and other patrons for quite some time. What I did was right,'' he added.
Qureshi, who joined SKYZ Gym a month ago, said he followed the gym's dress rules religiously but asked the employees to let him work out in his jeans for just one day last week as his tracksuit stitches had opened up. Gym employees, however, objected to this.
However, after Qureshi saw Dev in jeans, he asked why rules were being bent, following which the gym employee told Dev about it.
Qureshi said, Dev came towards him and first pushed him with his elbow. "I was surprised at his behaviour but avoided getting into an argument. But, again on Tuesday, he picked up a fight. He stared at me for a long time and then came up and hit me with his elbow and then tore up my T-shirt,'' he added. This time the lecturer, too, hit back. "He was beating me up in front of several people so I too retaliated,'' Qureshi said.