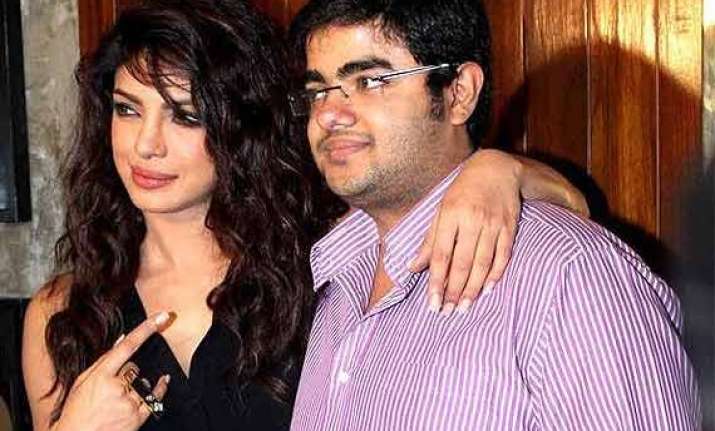 Mumbai: Actress Priyanka Chopra is excited about her younger brother Siddharth's new venture in the hospitality industry and is trying her best to support it.
He is coming up with The Mugshot Lounge in Pune.
"My baby brother Siddharth's new place in Pune! Can't wait to kick start it. Polishing my bartending skills. Chk it out (sic)," the 32-year-old tweeted Saturday.
She also shared a link of The Mugshot Lounge. It leads to an invitation that gives a chance to her fans to meet and greet her on Sep 7 at the lounge.
The same week is also important for Priyanka as her much-awaited film "Mary Kom", on five-time World Champion boxer M.C. Mary Kom, will hit the screens Sep 5.
Recently she was touring Lucknow to promote "Mary Kom", which will have its world premiere at Toronto International Film Festival (TIFF), starting Sep 3.