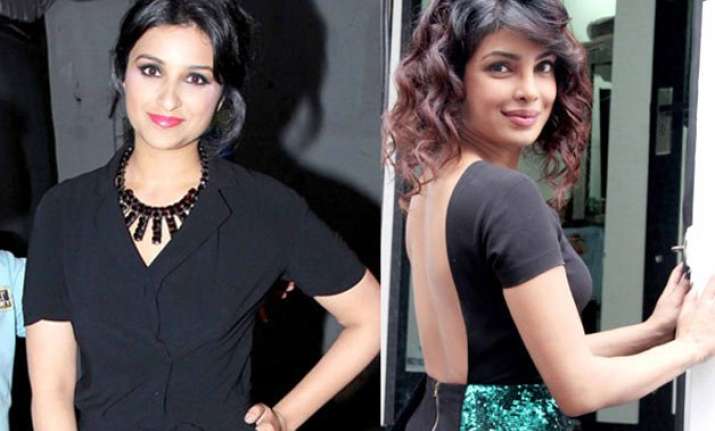 New Delhi: Actress Priyanka Chopra is riding high on the success of American television series 'Quantico'. By starring as the lead of this thriller, Priyanka has broken many stereotypes associated with Indian actresses. She signed up for bold scenes, learnt an American accent and did some kick ass action sequences.
After becoming a star in the United States and garnering heaps of positive attention, Priyanka Chopra impressed India when 'Quantico' aired on 3rd October.
But it seems actress Parineeti Chopra, who is also PC's cousin, is not happy for her. Parineeti took to Twitter to accuse Priyanka of something.
Here is what she tweeted: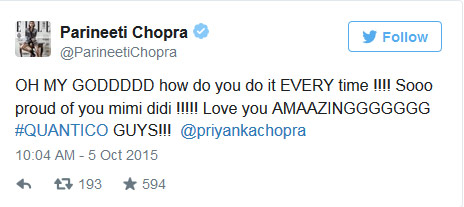 And this: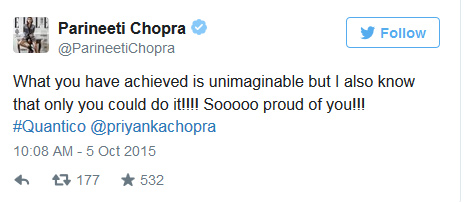 Lastly, she accused Priyanka of something with this tweet: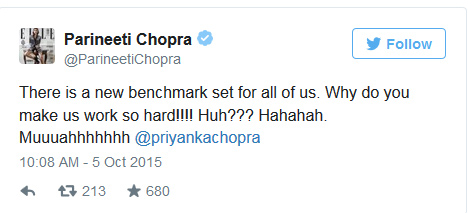 Turns out, Parineeti is really proud of her Mimi Didi and wishes she could be like her. Many a time, the younger among them has expressed her excitement when she sees Priyanka perform or do well in her career.
Well, we agree with Parineeti. Priyanka definitely has set the benchmark way up high for Indian actresses to match. Who else would become a star in the US and remain the actress who steals hearts back home?