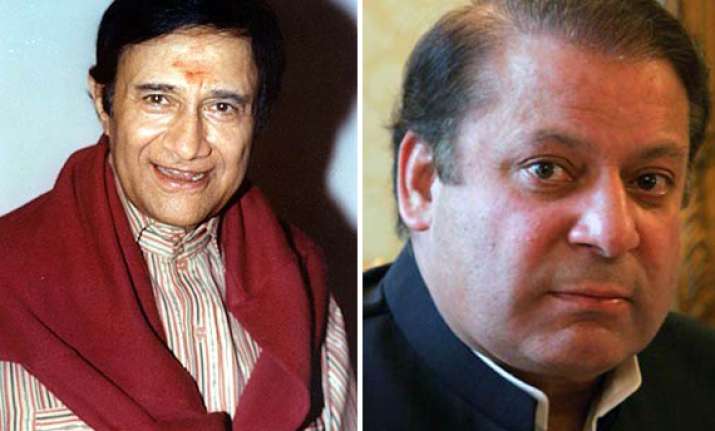 Lahore, Dec 5: Former Pakistan prime minister and PML-N chief Nawaz Sharif has expressed grief and sorrow over the death of legendary Bollywood actor Dev Anand.

In his condolence message, Nawaz Sharif said Dev Anand was not only a popular artiste but was also his friend and he (Nawaz) had a number of memorable meetings with him.
 
Nawaz Sharif said  efforts made by Dev Anand for peace between India and Pakistan  were commendable and he had also come to Lahore along with former Prime Minister Atal Bihari Vajpayee for this purpose.

Nawaz Sharif said Dev Anand had studied at the Government College, Lahore, and this was also a common factor of friendship among them.
 
He said  he wanted Dev to come to Lahore once again and they would have refreshed their memories of the Government College, adding that he would have liked holding a function in the actor's honour but life did not give him time.

Nawaz Sharif said that the death had not only shocked the film industry but also  art lovers throughout the world. 

"Although the ambassador of peace had left us yet I believe that the journey of peace which was started by Dev Anand will  reach its destination."

The Old Ravains Union (ORU) has expressed condolences on the death of  Old Ravian Dev Anand.
 
The Bollywood actor  graduated in English Literature from the Government College, Lahore, in early 1940s.

He was proud to be an Old Ravain and at many occasions in his life he expressed love for his alma mater.