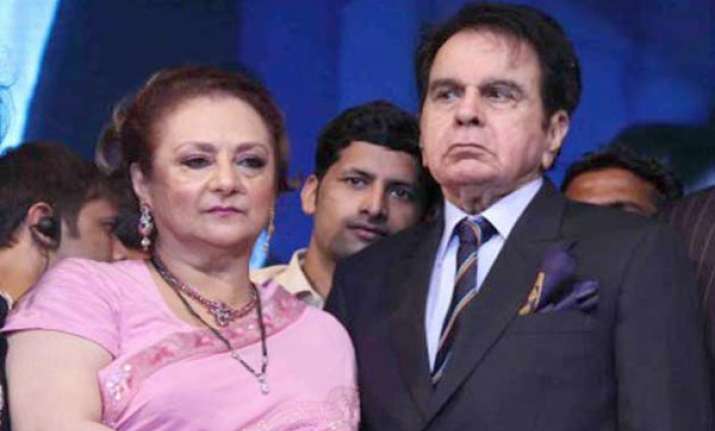 Mumbai, Dec 11:  He never allowed her to hold his hand in public but 46 years of marriage have changed many things, says Saira Banu lovingly of husband-actor-legend Dilip Kumar who turns 90 Tuesday.
The celebrations for the landmark birthday will be quiet given the death of some of their closest friends this year.
"This year was a sorrowful year. We lost many dear friends from the industry. So it will be a small celebration at our place with only close friends," Saira, 68, told IANS in an exclusive conversation.
The family is grieving the death of friends and associates like Shiv Sena chief Bal Thackeray, former union minister N.K.P. Salve, filmmaker Yash Chopra, and actors Rajesh Khanna and Dara Singh, among others.
The Saira Banu-Dilip Kumar story is what Bollywood films are made of - 46 years of togetherness and getting better with time.
"I fell in love with Dilip saheb when I was 12 years old. Beyond my own romance (with him), I can't see anything. In real life, he is very loving, very polished and a sophisticated man," Saira told IANS.