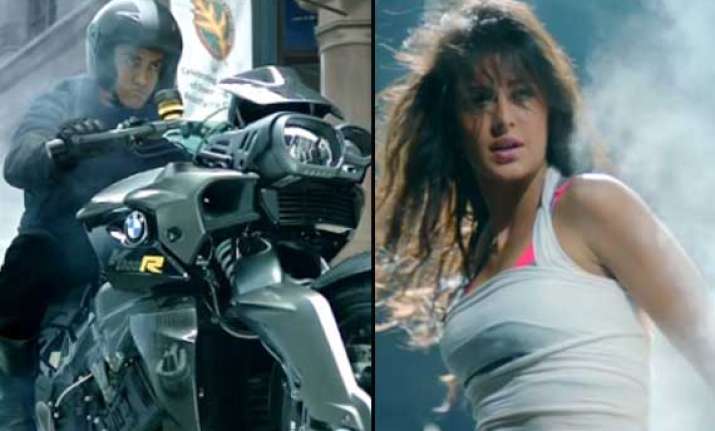 New Delhi: The trailer of the much awaited Dhoom 3 is here. The trailer begins with a voice over of Aamir which says, 
"bande hain hum uske, hum par kiska zor,
ummedo ka sooraj nikle charo or,
irade hai fauladi, himmati har kadam,
apne haathon kismet likhne aaj chale hai hum.
Aamir could be seen performing some brave stunts with his bike while Uday and Abhishek Bachchan are back to their jobs.