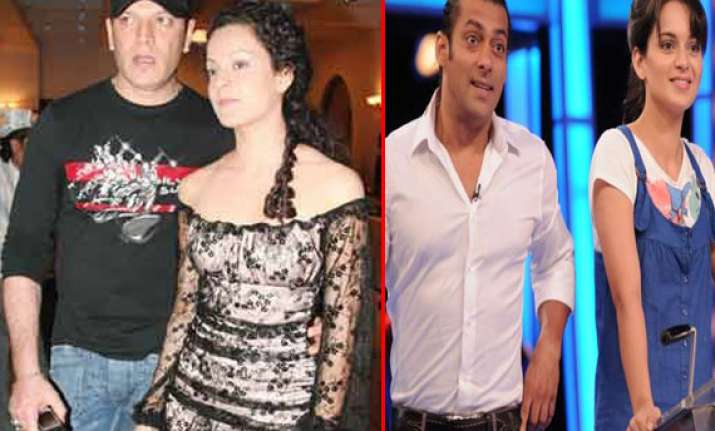 New Delhi, March 20: Bollywood actress Kangana Ranaut has experienced 26 years of her life. Amidst her partially successful career there are many controversies which have surrounded the actress. Be her link ups, cheap publicity or plastic surgery. Today on her 26th birthday we will peek into few hullabaloos of Kangana Ranaut which kept her in buzz.
From beginning, there is always a name attributed for her success in Bollywood-Aditya Pancholi, with whom Kangana spared a lot of time.
Such was their closeness that it was considered that Kangana is Aditya's girlfriend but was denied by the actress who cleared the air by saying that she is like a sister to Aditya's daughter.
Aditya on his part denied saying that Kangana is a very dear friend.