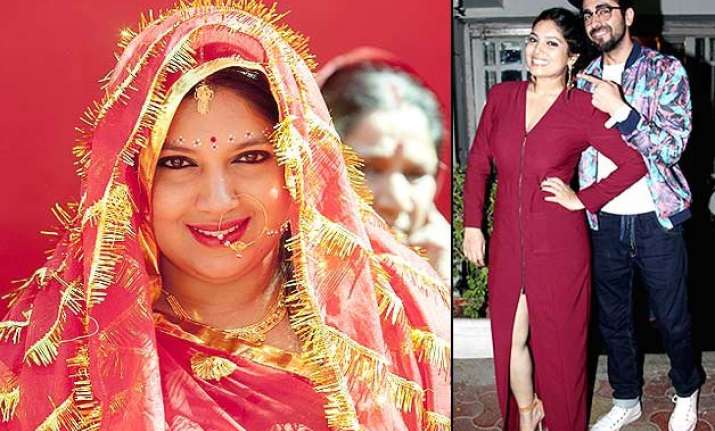 Here's 'Dum Laga Ke Haisha' actress Bhumi Padnekar's terrific surprise to her fans! 
New Delhi:
'Dum Laga Ke Haisha' is trending down allay of Bollywood successful films of 2015. And while the reasons are many, one of them has been deemed to be the ever-so-talented performance by its leading lady-Bhumi Pednekar.
The chubby-bubbly girl, Bhumi who plays the character of Sandhya in the film is garnering tons of praises for her more-than-natural acting opposite Ayushmann Khurrana in the film.
The debutant has portrayed a confident and motivated woman in the film and the one who despite being obese, never gets annoyed by his frame.
However, the actress in real life has some other thing to portray. The plump Bhumi has evidently lost a whole lot of kilos and is looking terrific in her few recent pictures. And may be that's the reason why she was absent from the little promotional activities that the film did.
At the recent special film screening of 'Dum Laga Ke Haisha,' Bhumi gave a rather surprising appearance looking much slimmer than her filmy avatar.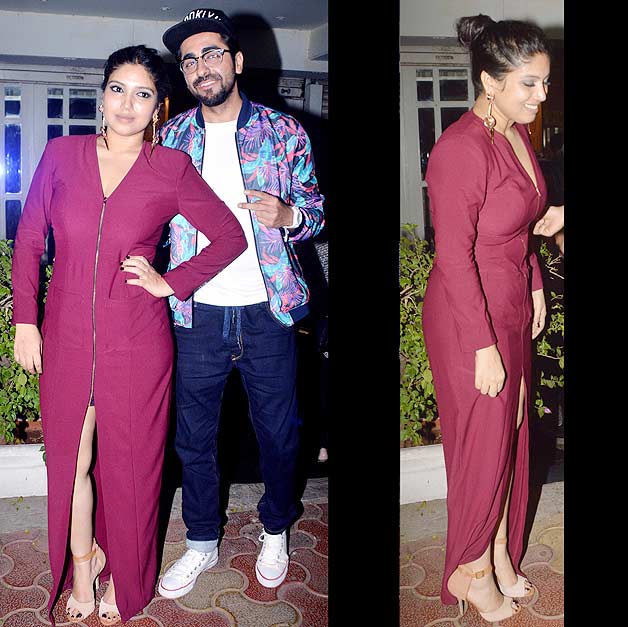 The actress who now has a big YRF launch in Bollywood has signed a three film deal with the production house. Also, Bhumi had already been associated with YRF in the casting team as an assistant to Shanoo Sharma.  
Well, looking at the pics, we say Bhumi plays a real inspiration to many in both her reel and real life!