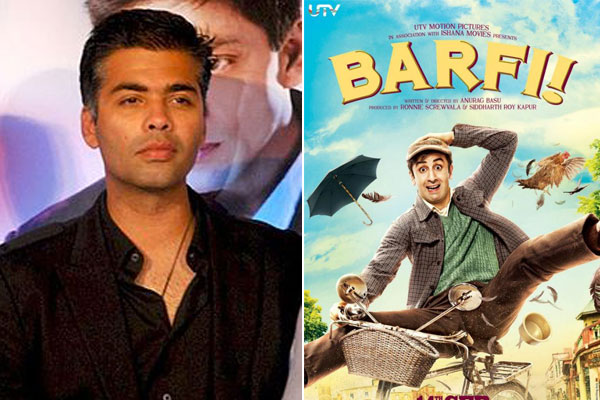 Mumbai, Sep 16 : Filmmaker Karan Johar feels "talentless" after watching Anurag Basu's "Barfi!" and says it would be an "honour" to work with actor Ranbir Kapoor who has excelled as a deaf and mute boy in the movie.
"I just saw 'Barfi!'...I have never felt more limited, inferior and talentless. Anurag Basu is the god of all filmmakers... his genius is 'Barfi!'," Johar tweeted.
"Ranbir Kapoor has given the most outstanding performance... he deserves a running ovation! It will be an honour to work with him," he further tweeted.
Johar also heaped praises on
Priyanka Chopra
for her portrayal of an autistic girl.
"Priyanka Chopra is just brilliant as Jhilmil. Superbly nuanced and pitch perfect. Her portrayal lingers long after the film.. Well done Ileana (D'Cruz)!!! Superb debut... and Kudos to all at UTV for this masterpiece that defines the barometer of modern cinema," he added.