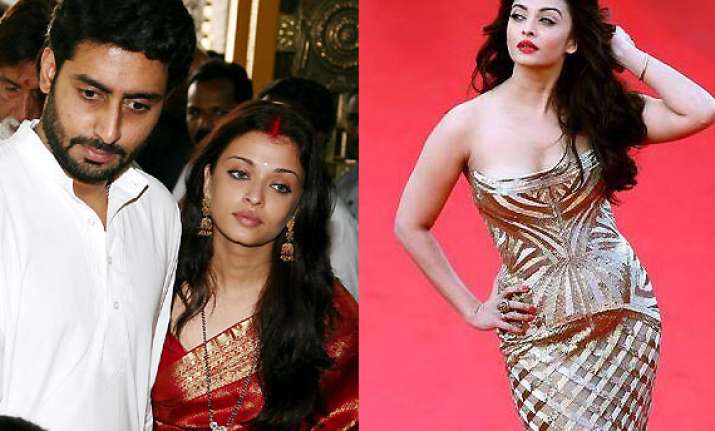 Ever since she decided to settle down with Abhishek Bachchan, Aishwarya Rai Bachchan transformed from a hot diva to a traditional Indian bahu unlike her image of a former beauty queen.
Never would she have thought that she'll be tagged as nation's bahu. All of us have quite a differing image of Mrs Bachchan in our minds, fully-clad in heavy suits with a yard-long vermillion over her forehead and carrying her 3-yr-old kid in her arms.
But the overly protected mother and typical bahu, Aishwarya turns into a rather sexy diva, the moment she steps out of India.
Here's a look at some shocking changes in Aishwarya Rai Bachchan, which compelled us to think over again of her till date 'bahu-ism'.