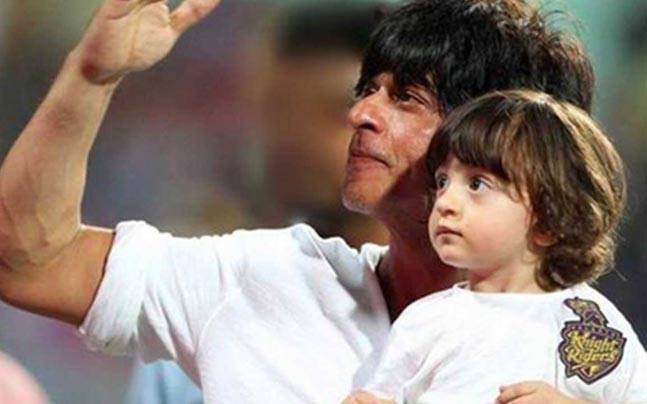 The tattoo trend has hit the Bollywood with full throttle. And the recent appearance of Shah Rukh Khan and his son Abram with the similar tattoos have confirmed the same. 
The IPL season has started and fans are excited to see Kolkata Knight Riders co-owner Shah Rukh Khan cheering for his team in the stands and more so because his son Abram also accompanies him.
Yesterday, the match took place between Gujarat Lions and Kolkata Knight Riders at Rajkot and the 'Dilwale' star had a special treat for his fans.
The 51-year-old-actor took to Instagram and posted an adorable picture of himself with son Abram and wrote, "Punjab se Gujarat.only Pyaar.#AmiKKR. Awesome @gautamgambhir55 , #ChrisLynn, my @kkriders boys & Venky Mysore. Thanks Rajkot."
In the photo, we can see the father son duo sporting matching tattoos on their chest. There's no doubt in saying that AbRam has an uncanny resemblance to his father. Having the same father-son tattoo signals that Shah Rukh Khan is keen on making AbRam walk his own footsteps. In short, AbRam is the next star in making. 
On a related note, Shah Rukh Khan will be next seen opposite Anushka Sharma in Imtiaz Ali's untitled next.
The flick is slated to release on August 11.
(ANI)