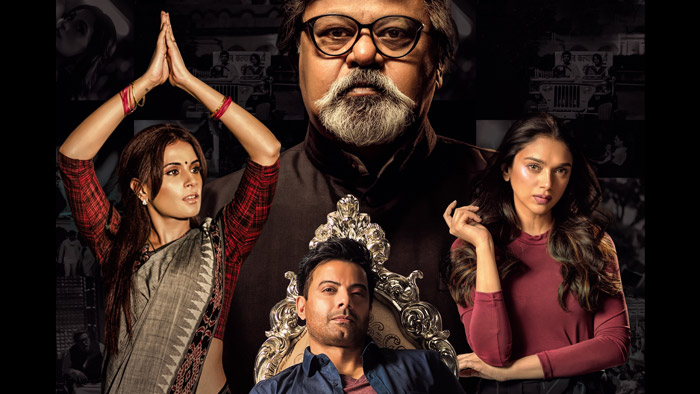 Sudhir Mishra directorial venture Daas Dev featuring Richa Chadha, Aditi Rao Hydari, Rahul Bhat, Saurabh Shukla, Vipin Sharma, Anurag Kashyap hit theatres today. Actor Rahul will be seen in the role of Dev Pratap Chauhan, Richa as Paro while Aditi will essay the role of Chandani in the film. 
In the film, the journey of the protagonist Dev goes on a reverse gear from the original Devdas. Earlier talking about Daas Dev Saurabh said, "It is the journey of Dev, who is a 'das' or slave of power, money, addiction and in the journey, how he breaks himself from all these and become free, becomes a Dev or a good person.''
"This is just the opposite story of 'Devdas', who was a good man, and slowly in a different situation, he became a 'das' of his addiction," explained the actor.
Talking about his character Saurabh said, ''The character that I am playing in the film is actually inspired from one of the characters from 'Hamlet'."
Meanwhile, shedding light on her character named Paro, Richa said, ''As an actor, I work hard to get into the skin of every character I play. Paro resonates with me personally and I find many of her traits true to mine. An interesting challenge was learning and absorbing how to play a woman politician and to this end, I did a fair amount of research," Richa said in a statement.''
The film combines elements from two classics Devdas and Hamlet.