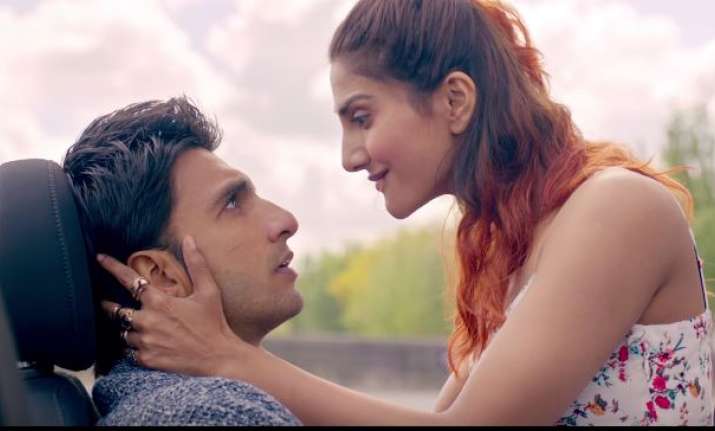 'Befikre', the upcoming movie featuring Ranveer Singh and Vaaani Kapoor, has been given a U/A certificate by the Central Board of Film Certification (CBFC) and scissors haven't been run on the 40 kisses either, says media report.
Looks like CBFC, that had earned the tag of 'Sanskaari Board', after developing a habit of chopping kissing scenes; may have finally let go of it.
The movie, hogged limelight after almost every poster of the movie featured a lip lock. Later, it was revealed that the lead pair kisses a record 40 times in the movie, leading many to believe what will happen to the movie when it reaches CBFC.
But much to everyone's astonishment the board seemed to have no qualms with the kissing spree and cleared the movie. A U/A certificate mean that parental guidance will be required only for kids below the age of 12.
This decision by the board can be seen as a revolutionary step after the verdicts it took in the past. The board had minimised the kissing scenes in James Bond flick 'Spectre' by a few seconds and asked makers of 'Tamasha' to delete the kissing scene. It had also asked Karan Johar to tone down the intimate scenes in his latest release 'Ae Dil Hai Mushkil'.
CBFC chief Pahlaj Nihalani, speaking about what made the board go easy on 'Befikre', said it was about intention. He told that in movies like 'Tamasha' and ADHM, the kisses were more sexual with lingering close up shots. He said that in 'Befikre' kisses were shown as a sign of affection, warmth and kinship.
Nihalani also pointed out the global nature of the movie and said it was not a reflection of Indian society. He futher said that it is a movie which will connect to young masses irrespective of caste, creed and race.
"It's not a mirror of the Indian middle class sanskaar," Pahlaj added, and pointed out that the movie tells how young Indians behave when they are abroad.
Nihalani also credited the location Paris as a reason for loosening the grip on 'Befikre'. He said while kissing in public still remains a taboo in India, Paris is open minded in this department.
Well, it seems if makers want to keep kisses in their movie they can, if they go the Aditya Chopra route.