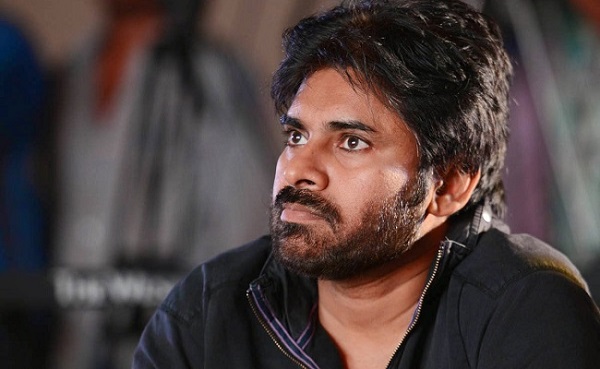 Konidela Kalyan Babu, fondly known as Pawan Kalyan, is celebrating his 46th birthday today on Saturday. Even before the big day, his devoted fans erupted with thousands of wishes on Twitter. And thus, HBDLeaderPawanKalyan has secured its place in the trending radar on Twitter.  Pawan Kalyan made his acting debut with Akkada Ammayi Ikkada Abbayi in 1996. Before that, he just has identity of being Chiranjeevi's younger brother. But now he's addressed as the 'Power Star' who's secured a place in everyone's heart. 
On his birthday, we've compiled some heart-melting messages his fans have posted for him on Twitter. He surely has won a legion of fans and the number is only going to rise up in the coming future. 
Also Read: Pawan Kalyan's Twitter account hacked; what to do if your account is compromised
Wishing the peoples man power star pawan kalyan garu a very happy birthday. #HBDLeaderPawanakalyan pic.twitter.com/bmZ0ZawxPI

— Chandrasekharpatri (@chandrapatri19) September 2, 2017
Look at this amazing fan art on the birthday cake. 
Met him twice or thrice but spellbound by his hospitality and humility.A Man with a Golden heart.Stay blessed sir.👍🙏 #HBDLeaderPawanakalyan pic.twitter.com/ViwqbKSnSK

— Suresh Kondi (@V6_Suresh) September 1, 2017
Demi God- that's what his fans call him.
#HBDLeaderPawanakalyan
Many more happy returns of the Demi God PSPK pic.twitter.com/NXV9chDpy7

— kalyan sid (@kalyansid123j) September 2, 2017
let me take you back to 1971 the day so spl Star was born baby of the moment. man of the hour standing tal so much #HBDLeaderPawanakalyan

— Mr.Flirter (@saikrishnapspk) September 2, 2017
Here's how Ram Charan wished Pawan Kalyan in a heart-warming post. 
Every year i wait for #RamCharan wishes to @PawanKalyan .. this time it is more special..#HBDLeaderPawanakalyan pic.twitter.com/tY1GNTxQco

— Chaℜan... ッ (@SScharanalways) September 2, 2017
The most startling fact about this superstar that, his career span has become now more than two decades old, yet he has done only 23 films. Pawan Kalyan only does one film every year, not more than that. The popularity of actor has brought him under high demands in the industry. He has also ventured in politics when he launched his Jana Sena Party in 2014. There too, he won thousands of hearts with his honest and straight-out-of-heart speeches. 
Also Read: Ram Gopal Varma does it again! Trashes Pawan Kalyan's film & personal life
Fans have bestowed so much love on the Power Star. Many of them came up with the beautiful collage of his pictures, while others are celebrating the day with common display pictures. 
From movies to politics, from reel to real, this man has surely carved a niche for himself. And he's here to stay, we all know that. 
Happy birthday Power Star Pawan Kalyan! 
For more entertainment news and updates, follow our Facebook page