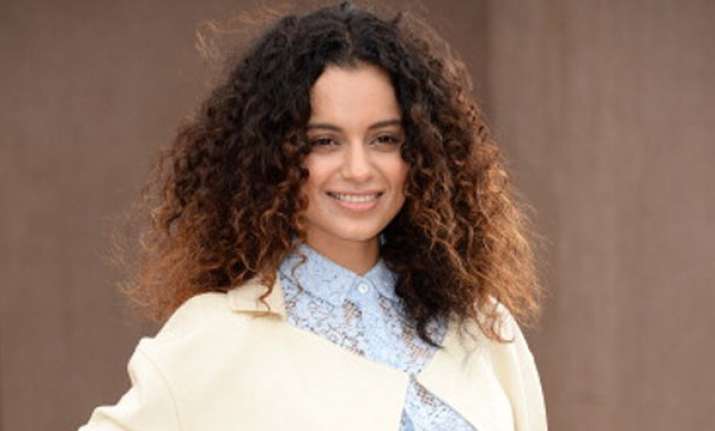 Actress Kangana Ranaut is known for her outspoken nature. She never minces her words and always speaks her heart out. The lady recently said that it's not easy for men to handle a strong woman who speaks her mind. Thus they don't prefer to have sex with bold and intimidating females.
Kangana revealed to a leading daily that only few man find independent and bold women desirable whereas for some men it's difficult to handle such ladies.
She said, "Men think intimidating women aren't worth having sex with."
The National Award Winning actress further stated that people think that women can only nature and only appreciate girls who are goody two-shoes. She added that even successful women want to be like others.
The 29-year-old actress added, "Bold, stubborn women, who are achievers, are desirable only to those who are strong and assured."
The actress stated, "Even the most successful women want to be liked by others. There is the alluring promise of heaven for those who can love selflessly. It's fine if they can't look themselves in the eye, but the world should see them as the epitome of holiness."
Last year Kangana made many headlines owing to her legal tussle with actor Hrithik Roshan. It all started with the lady referring the star as 'silly ex' which didn't go down well with him. He denied any romantic connection with the lady. The fight became murkier with stars dragging each other to the courts.
Kangana will next be seen in filmmaker Vishal Bhardwaj's 'Rangoon' alongside actors Shahid Kapoor and Saif Ali Khan. The movie is slated to release on February 24.