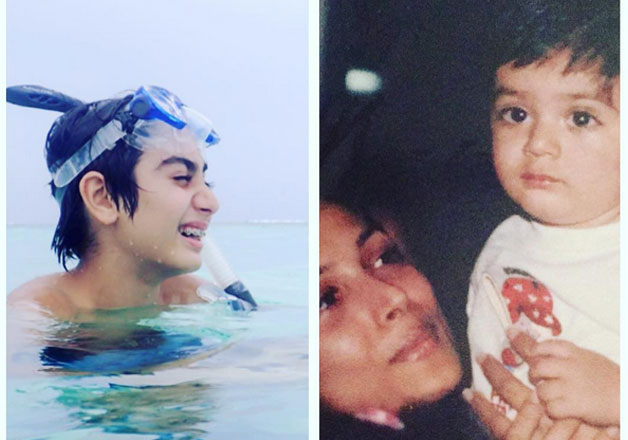 Actress Malaika Arora Khan, who has been in the headlines for her off and on relationship with hubby Arbaaz Khan, today posted an emotional message on her Instagram account.
The message was dedicated to the love of her life, as cited by her. Interestingly, it wasn't for Arbaaz Khan, instead someone else who has been more dearer to Malaika.
Before you jump to any conclusions regarding a new man in Malaika's life, hold on to your horses.
The renowned item girl has referred to her son Ayaan as the love of her life. Interestingly, the doting mother posted the message for his son who is celebrating his 14th birthday today.
Malaika also shared a picture of herself with her son in which the junior Khan is seen all grownup.
The actress has been quite close to her son and is often seen holidaying with Ayaan.
In fact, the 'Munni Badnaam' actress had also shared pictures of their Maldives vacation in July this year in which the mother-son duo is seen enjoying the best time of their life.
Talking about her relationship with Arbaaz, the couple was said to be giving a second chance to their marriage. The couple announced their separation early this year as they chose to call off their 17 year wedding. It has also been reported that Malaika's growing proximity with Arjun Kapoor is adding on to the tiffs in her wedding with Arbaaz. In fact, Arjun's recent appearance at Malaika's residence post Diwali have fuelled on the rumours of their link up.
Besides, neither Malaika nor Arjun have accepted or denied the reports.