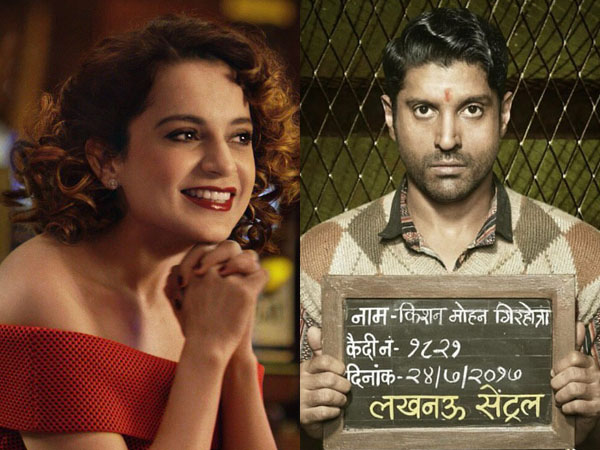 The Farhan Akhtar starrer Lucknow Central and Kangana Ranaut's film Simran released on September 15. Few weeks before her film's release, the Queen actress sparked a shocking debate accusing Hrithik Roshan, Aditya Pancholi and others. Recently, at the MAMI 2017, much to the shock of the audiences, producer Nikhil Advani revealed inside details of the PR war that went around Hrithik Roshan and Kangana Ranaut during the time Simran was going to be released. It had almost become a national issue after Kangana gave a sensational interview to India TV's Rajat Sharma on Aap Ki Adalat show. 
This gave sleepless nights to Lucknow Central PR as there was this fear of Simran eating into Lucknow Central's business. Farhan AKhtar's film was going to be released on the same date! They almost choked thinking how can the relatively small film compete with much-publicised, controversy queen Kangana's film. Then this is wahat they did. In Nikhil Adbvani's own words.  
"I got a call from a marketing person saying 'Kangana's scandal is going on, tell Farhan to create a scandal", Advani stunned the audience. "Farhan has to have a scandal, otherwise our buzz won't go up." "I said 'but what scandal?' and they were like 'any scandal but we need it'. How can I approach Farhan and say 'hey let's have a scandal, otherwise no one will watch our film'," Advani said at MAMI festival.
Bollywood films too, time and again, have touched upon the PR game in bits and pieces in the films such as Heroine and Dirty Picture. Nikhil Advani's revelation has confirmed without doubt the dirty PR game around films marketing and promotion.
For more entertainment news and updates, follow our Facebook page