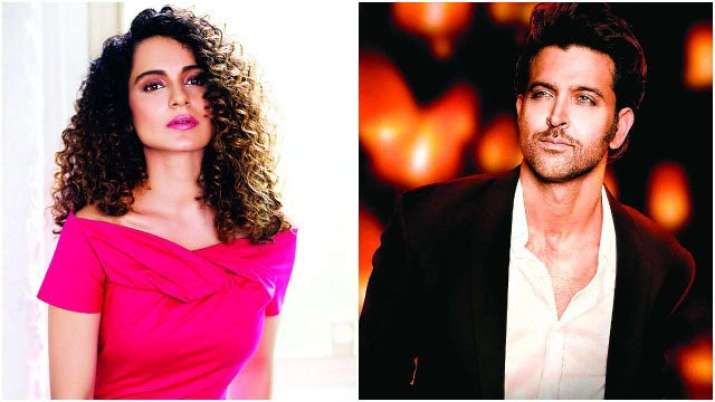 Hrithik Roshan has issued a public statement on his social media with regard to the release of his movie, Super 30 in order to put an end to the public harassment aimed at him, in a heartfelt note.
In order to calm the situation in the most dignified way possible, Hrithik Roshan has shifted the date of his movie, in spite of it being ready to release, to another date to save himself from the trauma that the whole issue entails.
In the statement, Hrithik has expressed, "So as to not allow my film to be desecrated by yet another media circus, I have decided to shift the release date of my film SUPER30 in order to save myself from the personal trauma and toxic mental violence this would cause. 
Despite the film being ready, I have requested my producers to shift and announce the next suitable date as soon as possible."
He further added: "Over the past few years, to my utter dismay, I have been witness to a lot of us cheering and encouraging what was/is an open and blatant case of harassment. I must even now, wait patiently and silently for the collective consciousness of society to take cognizance of such matters in order to maintain our faith in the civility of our society. This unrelenting helplessness must end".
In her response, Kangana Ranaut said in a statement, "Hrithik Roshan, Madhu Mantena and Ekta Kapoor had collectively decided that Hrithik would push 'Super 30's release date and Ekta will bring her film MHK on 26th July." 
"They had taken this call last week itself, I don't know why he wrote this sob story but I am glad MHK (is) getting a solo release, I salute my producer Ekta Kapoor for making her way in this male-dominated industry, it's not easy to do what she does... I applaud her courage and power," she further said.
While the root of the issue stays the one-sided attacks from Kangana Ranaut, yet again, the issues reappeared when there was an apparent clash reported between 'Mental Kya Hai' and 'Super 30'. 
Kangana's sister, Rangoli Chandel, in a recent development of events spewed a series of attacks on Hrithik with abusive tweets and threats, thereby causing a scenario of public harassment for the actor which led him to finally take a reasonable step of changing the release date, once again to avoid another "media circus", which would lead him and people around him in an agonized state.
Hrithik  Roshan and Kangana Ranaut have a long and complicated history.
In 2016, Kangana claimed that they were in a relationship but Hrithik said it was not true. The fight became public after Hrithik sued her and Kangana counter-sued him.
For all the latest Bollywood updates, check out our Facebook page!