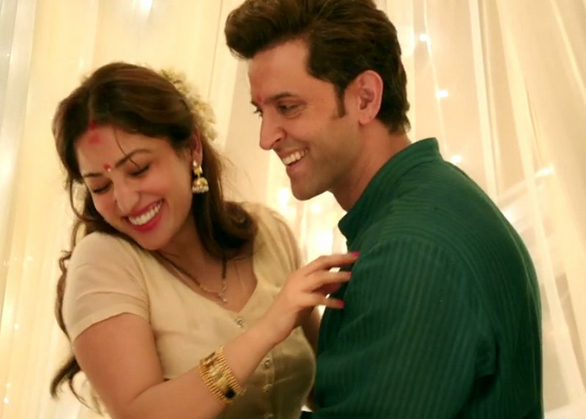 Yesterday evening the trailer of Hrithik Roshan and Yami gautam starrer 'Kaabil' was released on the web. While the intriguing trailer got everyone hooked up to it, the truth is that the trailer was not supposed to release yesterday. The makers had planned a grand trailer launch on Wednesday but before this could happen the clip was leaked online. This leak shocked producer Rakesh Roshan who told a leading daily that he was hurt by the incident.
In this Sanjay Gupta directorial, Hrithik and Yami both play visually impaired characters. To build the buzz around this movie, the makers left no stone unturned. A few days ago they revealed a teaser that gave an eerie feeling and later the fist poster with Hrithik was released.
They may have wanted to keep up with the build up which is why makers had planned to release the trailer today. But the leak spoiled their plans.
Speaking about the leak, Rakesh Roshan told a leading daily that he failed to understand what pleasure one could draw from this task done with malicious intent. Roshan Senior added that now they have become extra cautious about the movie's release.\
After the trailer was leaked the feasible option left with the team was to release the trailer from the official handle. This was the reason Hrithik tweeted the link of the trailer. The production and publicity team of the movie are now looking into the matter.
This leak played spoilsport for the movie as the PR strategy was planned according to the Wednesday release.
As far as the trailer is concerned it got rave reviews from every nook and corner. Many celebrities took to Twitter to congratulate Hrithik for the same.
The movie is slated for a release on 26th January, 2017.