Follow us on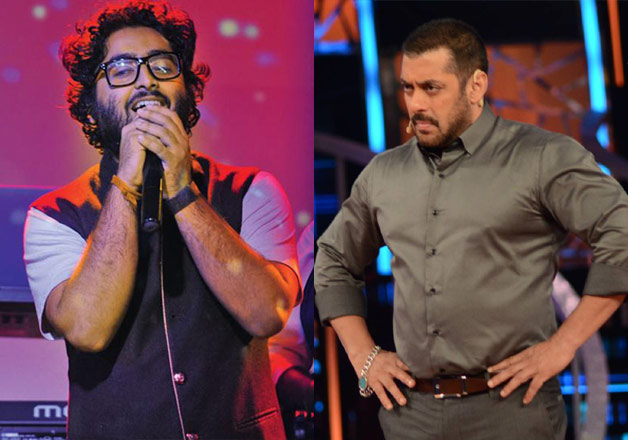 New Delhi: Ace singer Arijit Singh recently took the social media by storm after he posted a public apology to superstar Salman Khan pleading him to retain his song in 'Sultan'.
Indeed, this caught instant attention from everyone. However, everyone kept wondering what exactly went wrong between the two such that Arijit had to post a public apology.
However, he later went on to delete the post.
Well, Arijit Singh has decided to speak about it now. It started off a couple of years ago during an award function, when Salman questioned Arijit on what took him so long to reach the stage, to which the singer joked, "Aap logon ne toh sula diya..."
Though Salman had retorted right there saying, "Aur isme humara koi dosh nahi hai, agar aise hi gaane bajte rahenge," but looks like the 'Bajrangi Bhaijaan' actor has taken Arijit's remarks to his heart.
"I was also nervous as it was my first awards show. Salman Khan looked at me and started to laugh as I obviously didn't look like a winner in casuals and slippers. When he asked me if I had fallen asleep, it slipped out of my mouth from nervousness and embarrassment. It wasn't directed at him or anyone in particular but I knew I shouldn't have said it. I am a huge fan of Salman's work and I felt terrible. When he hugged me on the stage, I apologised in his ear and went back. The same night I texted him a "sorry" and followed it up with a long apology note. He replied in the morning with a rebuke and advised me on how to behave. But he added that he was okay, which made me happy and relieved. It was only later that I realised he wasn't. I have been apologising for almost three years now," Arijit told a leading daily.
He further stated that when 'Sultan' makers called him to croon for the superstar, he thought the things are fine between the two. "I thought maybe he had forgiven me and recorded the song. Everyone okayed it but I heard last night that he doesn't want my voice in the final master. That really hurt," he said.
"I tried to reach him last night as well but in vain. So I resorted to a social media apology hoping it will reach him. I knew people would misinterpret it and when it instigated arguments I thought I should remove it. I am not in Mumbai at the moment or I'd have gone to his apartment last night. I am going to do that once I am back. I have hopes that he will be fine with me one day," Arijit asserts.
Well, we wonder what Salman Khan has to say about his tiff with Arijit Singh and the public apology.