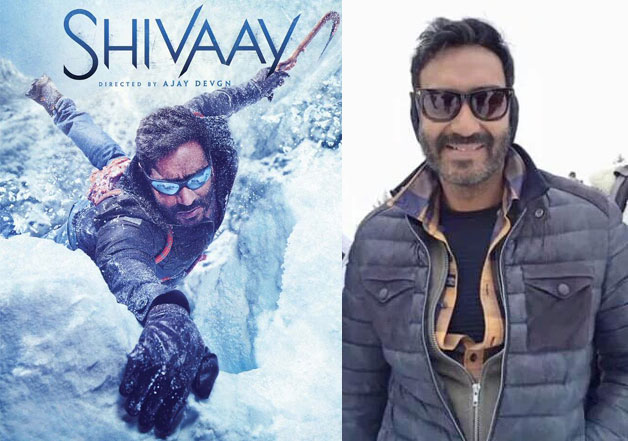 New Delhi: In a first of kind movie promotions, Bollywood star Ajay Devgn will release not one but three trailers of his upcoming flick 'Shivaay'. As per reports, the three trailers of the movie will be unveiled on August 8, 9 and 10 respectively.
As soon as the word about three trailers spread, it fuelled the fans with excitement and '3 Trailers Of Shivaay' started trending on Twitter. While it is the first time that a movie will have three trailers, it is yet to be seen if it sets a new trend in Bollywood.
Slated to release on October 28 on Diwali, 'Shivaay' features Ajay Devgn and Sayyeshaa Saigal in the lead roles. She is actress Saira Banu's grand niece and was introduced last month in the movie poster.
A couple of days ago, third poster of 'Shivaay' was rolled out and it introduced another female lead of the movie Erika Kaar. Kaar, a Polish actress, will be making her Bollywood debut with the action-thriller.
Devgn took to Twitter to unveil the new poster.  "Hang on for your life for a mid air Romantic Adventure  @6928mts #BeShivaay," he tweeted.
Hang on for your life for a mid air Romantic Adventure @6928mts #BeShivaay pic.twitter.com/ylcgNdQ1MI

— Ajay Devgn (@ajaydevgn) July 1, 2016
The poster reveals Devgn reaching out to the falling actress from a railing, hinting that the film has been shot in freezing snow-laden peaks of Bulgaria.
The adventure thriller which is produced and directed by Ajay Devgn under his banner Ajay Devgn FFilms.