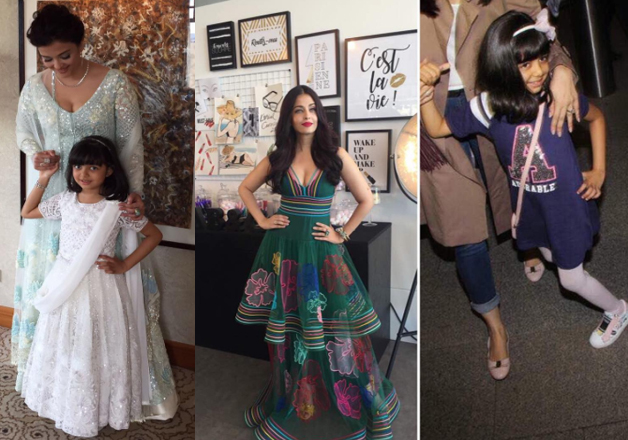 Paparazzi are also quite fond of Aaradhya and love to click her whenever they spot her. Even Aaradhya now feels comfortable being clicked. Recently, both the mom and daughter duo Aishwarya and Aaradhya was spotted at airport and as usual Aishwarya was stunning even in a casual attire. But Aaradhya, who accompanied her mother, gave many poses to the shutterbugs. She was all excited and even smiled while getting clicked. 
Recently during an interview Aishwarya said, "There are certain things in her (Aaradhya) that make me smile... Like when fans come to me with a selfie request, at times she photo bombs them. At times, she asks me, 'Mamma, not me na?' as she knows I keep requesting shutterbugs not to click her pictures. In fact, the recent airport photo that you all have seen her waving at in, has a story. When I saw the picture, I asked her, 'Whom were you waving your hands at?'. She said, 'No Mumma, I was telling them, no no, no photo please!'. Isn't it cute? She is very spontaneous."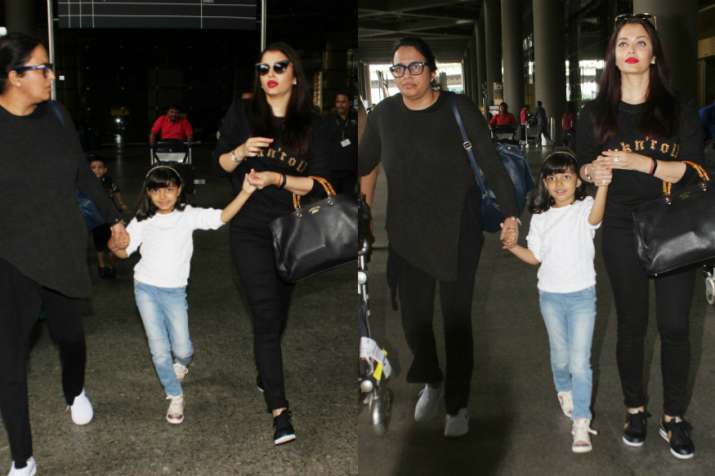 Aishwarya further talking about Aaradhya getting media attention said, "Well, I think yes, as she understands the fact that we get photographed everywhere we go, at the airport, outside our house. She knows that we go places and sees our posters everywhere. I think Aaradhya is quite aware, but I do not sit down and talk about these things."
Also Read: From Aishwarya-Disha to Akshay-Tiger; here're the best Instagram pics of B-town celebs
For more news and views updates, please like and follow our Facebook page