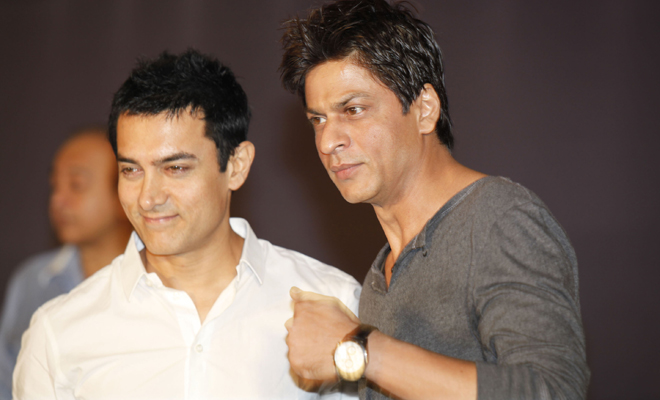 Superstar Aamir Khan's 'Dangal' has managed to make all the right noises since the day its trailer was announced. The movie, which will hit theatres on December 23, has been seen by few members of the film fraternity who can't stop heaping praises on it. Now the latest media reports suggest that Aamir might show the movie to his contemporary Shah Rukh Khan.
Reportedly, Aamir will soon host a special screening for King Khan.
Aamir and SRK, have been on amiable terms for quite some years now and this seems as another step in their friendship.
Another reason, why Aamir would be thinking to show SRK the movie before release would be to gather momentum for his project. Sending out friendly vibes with SRK would attract the huge fan base of King Khan to the theatres.
If Shah Rukh attends the reported screening, it would definitely send out a strong signal about the Khan-friendship. We have seen recently how SRK and Salman Khan have promoted each other's movies but doing the same for Aamir would be a first.
Before SRK, 'Dangal' has been seen by many renowned personalities including Shabana Azmi and Karan Johar. On seeing it, KJo has reportedly said that it is the best movie to be made in Bollywood in a decade.
Based on the real life of wrestler Mahavir Singh Phogat, and his daughters Geeta and Babita, the movie is helmed by Nitesh Tiwari.