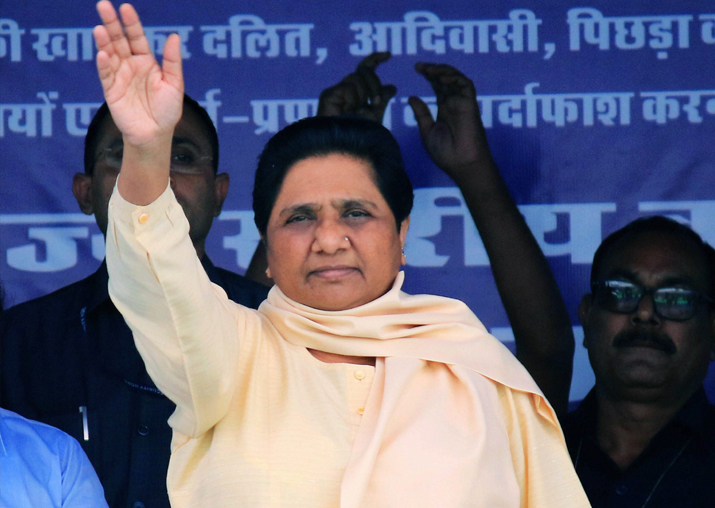 Mayawati's Bahujan Samaj Party on Friday established early gains in the Uttar Pradesh local body elections as counting of votes was in progress for all the 652 urban local bodies.
As per initial trends, Mayawati's Bahujan Samaj Party is leading on over 80 local body seats leaving rival Samajwadi Party behind with 71 seats. The party is also leading on three mayoral posts.
Counting of votes for the Uttar Pradesh municipal elections or Nagar Nikay Chunav 2017 began at 8 am today amid tight security. The local body elections is being considered as a litmus test for Yogi Adityanath government's popularity.
As many as 652 urban local bodies went to polls, including 16 municipal corporations, 118 Municipal Council and 438 Nagar Panchayats across the state in the three-phase election held on November 22, 26 and 29.