Follow us on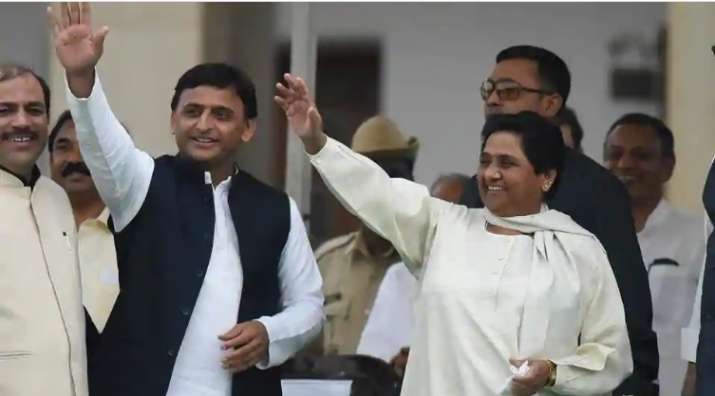 Amid the ongoing allegations made by a US-based Indian cyber expert that the 2014 Lok Sabha Elections were 'rigged' through Electronic Voting Machines (EVMs), the newly formed allies, Akhilesh Yadav and Mayawati on Tuesday urged the Election Commission of India (EC) to look for an alternative the EVMs, saying that they are a threat to a vibrant democracy.
SP chief and former Uttar Pradesh Chief Minister Akhilesh Yadav questioned the use of electronic voting machines when even the more advanced nations were not using them.
He said the Bharatiya Janata Party government was weakening democratic institutions. "It is using them to suppress dissent and the voice of the opposition," he said.
"Why does a country like Japan, which is very advanced in science and technology, is not using the EVMs? The question should be raised among the nation's 130 crore people," the SP chief said in Lucknow.
On the other hand, BSP supremo Mayawati demanded that the upcoming Lok Sabha polls be held using ballot papers instead of Electronic Voting Machines (EVMs)."The latest revelations have made the doubts on the EVMs more serious. It is better under such conditions that the future elections, especially the upcoming Lok Sabha polls, be conducted using ballot papers which can be verified at three levels unlike the EVMs," she said in a statement issued in Lucknow.
Urging the Election Commission to take strong note of the issue, Mayawati said the latest "revelations" are most sensational and expose the "conspiracy" of the BJP.
"This has directly put the BJP in the dock but the central government is unlikely to take any positive step to address the issue because of its egotistical and stubborn attitude," she alleged.