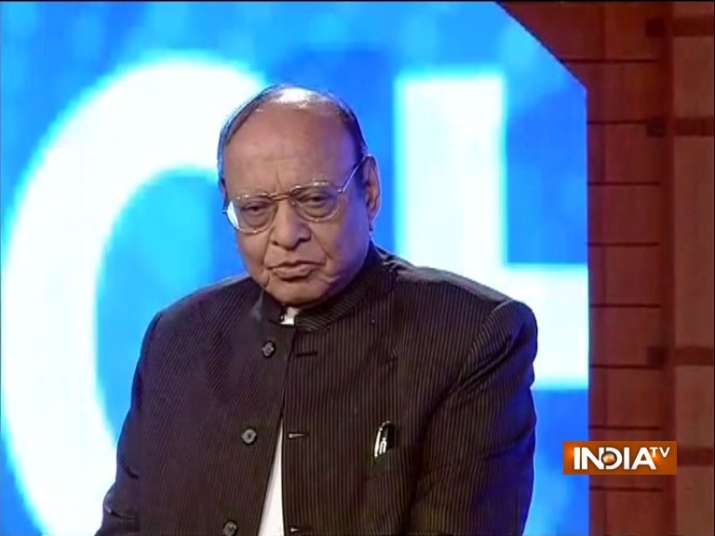 Ahead of the Gujarat Assembly elections, former Congress strongman Shankersinh Vaghela, who was addressing India TV flagship election conclave Chunav Manch in Ahmedabad on Tuesday, said that Congress took 'supari' to ensure Bharatiya Janata Party (BJP) win in polls.
Addressing the mega conclave, Gujarat's Kshatriya strongman Vaghela even questioned why no homework was done by the Congress party when elections were approaching.
The 77-year-old former chief minister even said that distributing tickets at the eleventh hour shows that the party was unprepared for the Assembly elections.
When asked if he wants to advise anything to Congress vice-president Rahul Gandhi, Vaghela said, "I will never advise anything to Rahul Gandhi, he is self sufficient and can understand things."
"Rahul Gandhi a thorough gentleman, his elevation as Congress president to benefit party," he added.
The former Gujarat chief minister even said that he stood with Congress when there was no profit and has never demanded any ticket from them.
The former chief minister on September 19 had announced that he will lead a new political 'front' which will contest all seats in the upcoming assembly polls. Vaghela assured of providing an alternative system through his political front Jan Vikalp'. "Jan Vikalp Morcha was aimed to watch candidates who were unhappy within the party," he said.
ON PATIDAR-CONGRESS DEAL
"If Patidar community is happy with Congress, they can support the Congress party, but people should not be duped," he said.
"Patidar is a strong community and it will be difficult to fight them", he added.
ON SOCIAL MEDIA
Vaghela slammed 'indecent' cartoons on political leaders on social media. He added that there is need for accountability in social media. "There should be an accountability on social media, people cannot target and attack each other through social media," he said.
ON SURGICAL STRIKES
'Surgical strike' was military business. No political party should be marketing it, says Vaghela
The Gujarat Assembly elections will be held in two phases on December 9 and December 14, respectively. Phase 1 of polling will see 89 Assembly constituencies vote, while 93 will vote in phase 2. Counting of votes will take place on December 18.
Full Coverage: India TV Chunav manch on Gujarat Elections