Follow us on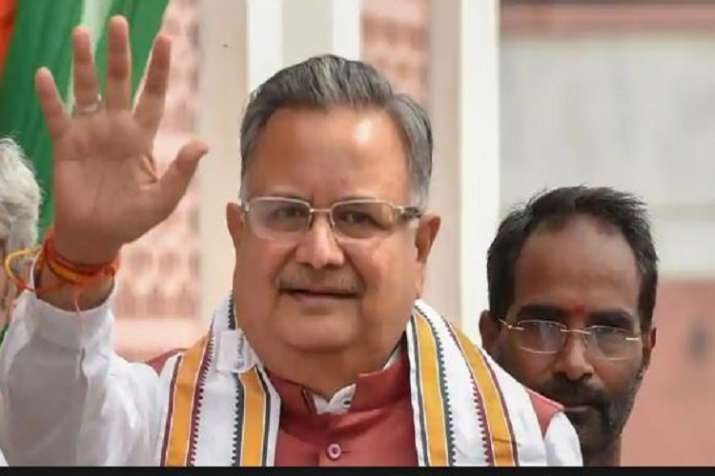 The ruling Bharatiya Janata Party (BJP) in Chhattisgarh led by Chief Minister Dr Raman Singh may score a comfortable majority in next month's state assembly polls, a pre-poll survey conducted for India TV by CNX predicts. 
In the 90-seat assembly, BJP may win 50 (+/-5) seats, while the main opposition party Congress may win 30 (+/- 5) seats. Bahujan Samaj Party and Ajit Jogi's Janata Congress Chhattisgarh (Jogi) -JCCJ - combine may win nine seats, while 'others' may win one seat. Others include smaller parties and independents.
IndiaTV-CNX Chhattisgarh Elections Opinion Poll: Highlights
In the last assembly polls in 2013, BJP had won 49, Congress had won 39, JCCJ had won one and 'Others' had won one seat. Polling in Chhattisgarh will be held in two phases on November 12 and 20. The results will be announced on December 11.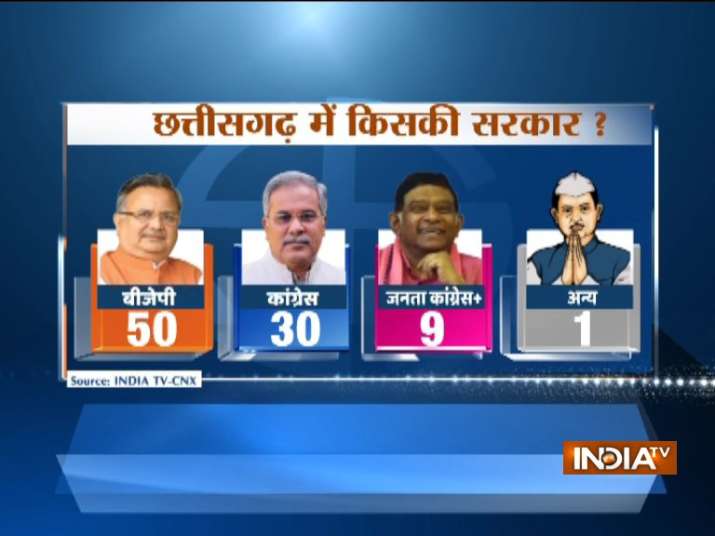 Vote share
Vote share wise, BJP may get 42.2 per cent, Congress may get 37.21 per cent, BSP-JCCJ may get 6.38 per cent, and 'Others' may get 14.21 per cent votes.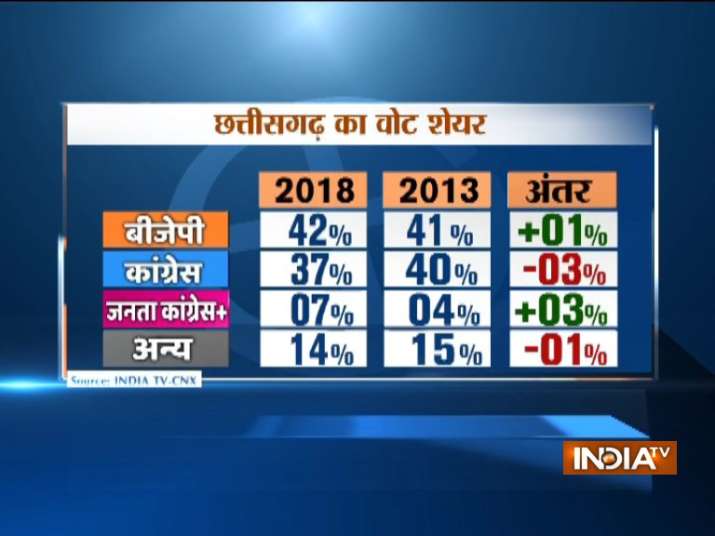 In the 2013 assembly polls, BJP had got 41.04 per cent and the Congress had got 40.29 per cent votes. This represents a 1.16 per cent upward swing in vote share for BJP and 3.08 per cent downward swing for Congress, says the pre-poll survey. 
Raman Singh emerges as first choice for CM
In the pre-poll survey, a huge 40.71 per cent respondents said they wanted Raman Singh to stay as Chief Minister, while 19.2 per cent favoured Congress leader Bhupesh Baghel as CM.  
To the question how would you rate Chief Minister Raman Singh's performance as CM, 30.42 per cent respondents said Very Good, 15.1 per cent said Good, 19.63 per cent said Poor, 17.55 per cent said Very Poor, 7.72 per cent said Average, and 9.58 per cent said Can't Say. 
WATCH: BJP likely to dominate in all regions: IndiaTV-CNX Opinion Poll
Development biggest issue
Asked what will be the biggest issue in the coming polls, 35.9 per cent said Development, 20.71 said Unemployment, 15.71 per cent said Petrol Diesel price hike, 12.58 per cent said farmers' problems, 10 per cent said Corruption, and only 3.55 per cent respondents said Rafale Deal. 
Opinion Poll - How it was conducted
The India TV-CNX pre-poll survey was conducted between October 15 and 22 on 3600 voters (1925 men and 1675 women) in the age group 18-60 years through a structured questionnaire. 
The survey team visited 30 out of 90 assembly constituencies and the respondents were selected randomly keeping in view demographic, professional and migration dimensions. The results are subject to a margin of error of 2.5 per cent.
WATCH: BJP likely to win 50 seats in Chhattisgarh, predicts IndiaTV-CNX Opinion Poll