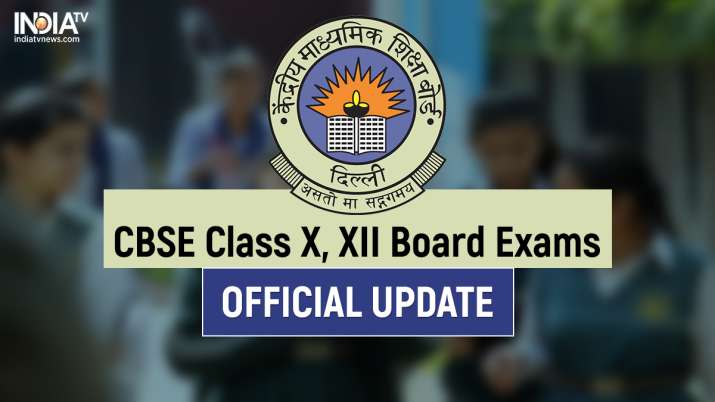 CBSE 2020, Class 10, 12 Exam Update: Putting an end to speculations, the Central Board of Secondary Education (CBSE) on Wednesday made it official that examinations of main subjects for Class 10 and Class 12 will be conducted by the CBSE as per its announcement on April 1. Board has also assured lakhs of students that 10 days will be given to them before starting the examinations. 
The CBSE in a tweet said, "Recently there has been a lot of speculation regarding 10th CBSE Board exams. It is reiterated that the board's decision to take board exams for 29 subjects of class 10 and 12, stands the same as mentioned in circular dated 1.4.20."  
CBSE official statement on Class 10 and Class 12 CBSE Board Examination dates
The CBSE Board will conduct examinations for only main subjects that will be required for promotion and maybe crucial for admissions in higher
educational institutions.
• For the rest of the subjects, the CBSE will not hold examinations; the instructions for marking/assessment in all such cases shall be separately
issued by the Board.
• Therefore, as and when the Board is in a position to hold examinations, it shall hold examinations only for the  29 subjects: 
CBSE Class 10 Exam: Subjects for which exams will be conducted in North East Delhi
1.Hindi Course A,
2.Hindi Course B,
3.English Comm,
4.English Lng & Lit,
5. Science,
6.Social Science
CBSE Cass 12 Exam: Subjects for which exams will be conducted in North East Delhi
1.English Elective - N,
2. English Elective -C,
3. English Core,
4.Mathematics,
5. Economics,
6.Biology,
7.Political Science,
8.History, 
9.Physics,
10.Accountancy,
11.Chemistry 
(Exams in Northeast Delhi was pending due to the violence arising out of anti-CAA protests)
CBSE Class 12: Subjects for which examinations will be held across India
1.Business Studies,
2. Geography,
3.Hindi (Elective),
4.Hindi (Core),
5.Home Science,
6.Sociology,
7.Computer Science (Old),
8.Computer Science (New),
9.Information Practice (Old)
10.Information Practice (new),
11.Information Technology,
12. Bio-Technology
The above information is as per CBSE official release issued on April 1, 2020. On Wednesday (April 29) CBSE again reiterated its stand regarding conducting the examinations.
 (April 29, CBSE Release)
(April 1, 2020)