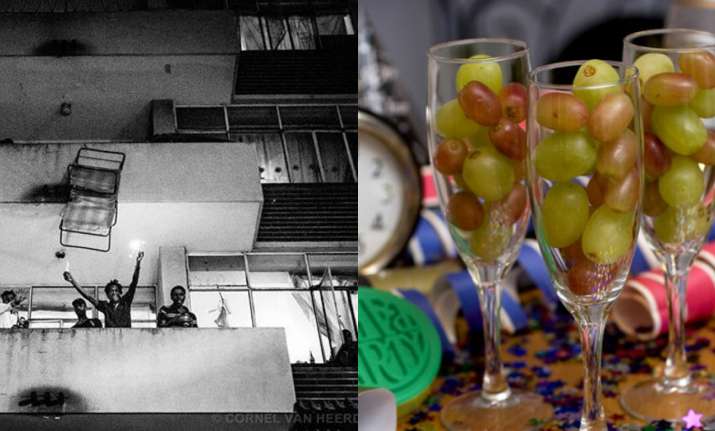 New Year 2018 is round the corner and we can't keep calm. All of us have our plans ready for the New Year Eve. While some will rock the dance floor that night, others will be chilling with bonfire and drinks on their rooftop. There are also few who love their cosy bed, blanket and television more than anything else in this world and that's how they are going to have fun. But this is not how the entire world celebrates the New Year. Drinking and dancing are the most usual way to celebrate, hence we have jotted down seven bizarre and quirky traditions to ring in the New Year from across the world. 
Spain: People of Spain eat 12 grapes at midnight. This tradition signifies good luck for all 12 months of the year.
Chile: Well, the tradition of Chile is quite spine-chilling. People spend the New Year's Eve with their deceased loved ones at the cemetery. Yes, that's true, they sleep at the cemetery as it is believed to bring peace to the soul.
Ireland: On New Year's Eve, Irish hit walls of their house with bread to ward off evil spirits and bad luck.
Denmark: In Denmark, people shatter dishes and plates against the doors of their loved ones on December 31. It is regarded a good luck to have a heap of broken dishes at the doorstep on New Year.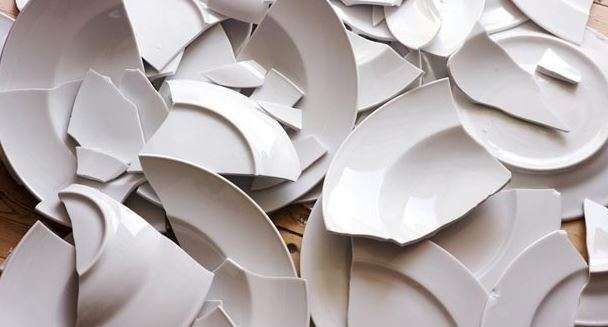 Brazil: South American countries believe that colour of your undies can brink good fortune next year. For example, red underwear is for romance, green for good health and golden undies for prosperity, etc
Switzerland: Swiss do something weird on New Year's Eve that will make you regret. They drop a dollop of ice cream on their floor considering it to bring prosperity and luck.
South Africa: If you are celebrating your New Year in South Africa, beware. According to the custom in Johannesburg, people throw appliances and furniture out of windows of high buildings.
Happy New Year folks! 
Stay tuned to this space for all latest updates