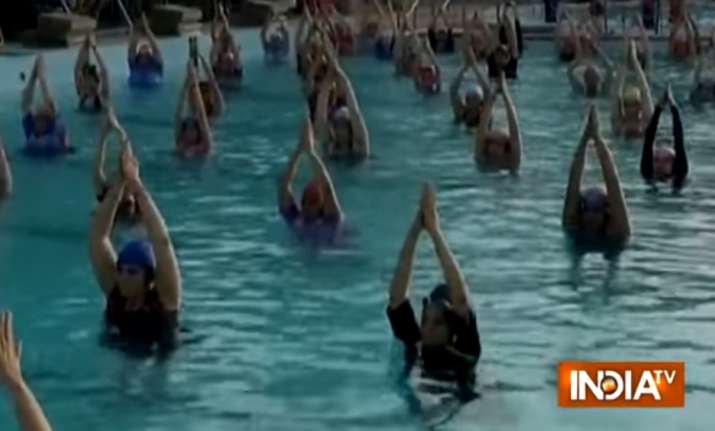 In an attempt to create a world record, 1000 women practised water yoga in Gujarat, ahead of the International Yoga Day on Jun 21. The Gujarat government has instructed all the district collectorates and civic bodies to organise a week-long training session for the participants to acquaint them with the protocol of the event. Yoga guru Baba Ramdev showed his appreciation on June 20 for the National Democratic Alliance (NDA)'s efforts for celebrating the International Yoga Day on a huge scale in Ahmedabad, Gujarat.
He stated that Yoga is an intergral part of the Indian culture and the present government is doing a lot to strengthen it.He remarked that "The event has been organised well under the guidance of the Prime Minister Narendra Modi, state chief Minister Vijay Rupani, and Bharatiya Janata Party (BJP) chief Amit Shah."
Ramdev commented on the preparations done for the event by saying, "From the GMDC ground to the AES ground, five grounds have been prepared for the event. More than 100 gates would be there. 3-4 lakh people are expected to attend the event."