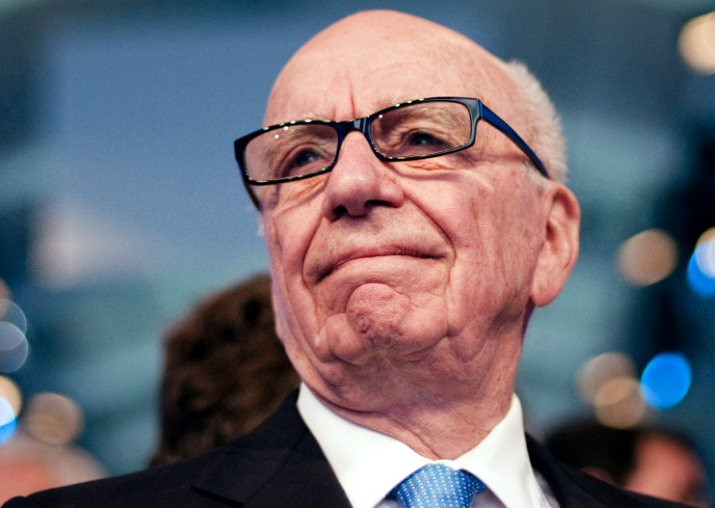 Rupert Murdoch said that selling much of the 21st Century Fox entertainment businesses to Disney allows what remains of his family's business to focus on American news and sports.
Murdoch and his sons talked about the deal in a call with investors Thursday. He described the move as a return to the company's lean and aggressive roots.
Murdoch, calling himself a "newsman with a competitive spirit," said Fox is "probably the strongest brand in all of television" and hasn't been hurt by losing some of its stars. 
He said that new company will be centered on live news and sports brands and the strength of the Fox network.
"I know a lot of you are wondering, 'Why did the Murdochs come to such a momentous decision?' Are we retreating? Absolutely not. We are pivoting at a pivotal moment," he said.
Disney is buying a large part of the Murdoch family's 21st Century Fox for about $52.4 billion in stock, including film and television studios and cable and international TV businesses, as it tries to meet competition from technology companies in the entertainment business. 
The deal doesn't include the Fox Broadcasting network and stations, Fox News Channel, Fox Business Network, FS1, FS2 and Big Ten Network.
Meanwhile, Disney CEO Robert Iger said that he will work with Fox CEO James Murdoch on integrating the two companies, but Iger doesn't know what Murdoch's role will be over the long term.
Iger told investors on a conference call Thursday that Murdoch will "be integral to helping us integrate these companies." After that, Iger said that he will "continue to discuss with him whether there's a role for him here or not."
Iger added that its deal for a large part of the Murdoch family's 21st Century Fox is a chance to combine some of the world's "most iconic" entertainment franchises.
James Murdoch is the son of Rupert Murdoch, who built 21st Century Fox and News Corp. out of an inheritance from his father in Australia.
Rupert Murdoch has ostensibly already handed the reins over to a new generation at Fox. His son James is CEO, while his other son, Lachlan, like Rupert, has the title of executive chairman.