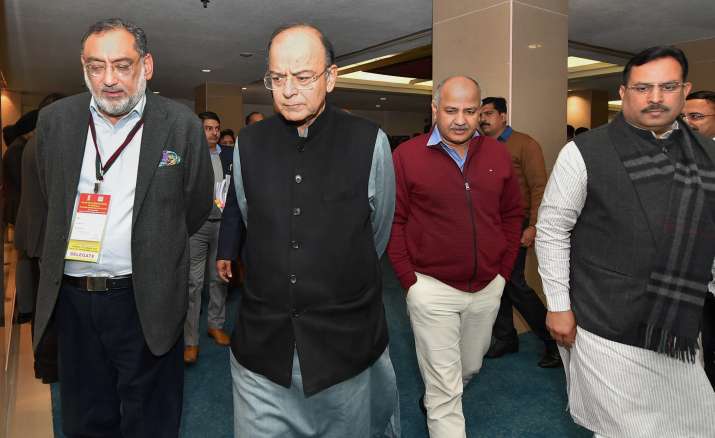 The Goods and Services Tax (GST) Council on Thursday decided to slash rates on 29 items, mainly handicrafts, to zero per cent, Finance Minister Arun Jaitley said in a press conference after the 25th meet of the panel. The rates of 53 services were also revised.
FM Jaitley said that the revised rates will be applicable from January 25. 
The panel also discussed large amount of credit line in IGST. "GST Panel also decided to divide Rs 35,000 crore IGST collections between centre, states," Jaitley told media.
The finance minister also said that although the simplification of return filing process was discussed in the meeting, nothing was finalised yet. 
"Discussed the simplification of return filing process in the meeting, Nandan Nilekani gave a detailed presentation on simplifying return filing process. Next meeting of GST Council is likely approve a simpler GST return filing process," he said. 
The next meeting of the GST Council will be held in 10 days through video-conferencing.
The panel may also discuss the contentious issue of bringing petrol and diesel under GST in the next meet, Jaitely said.