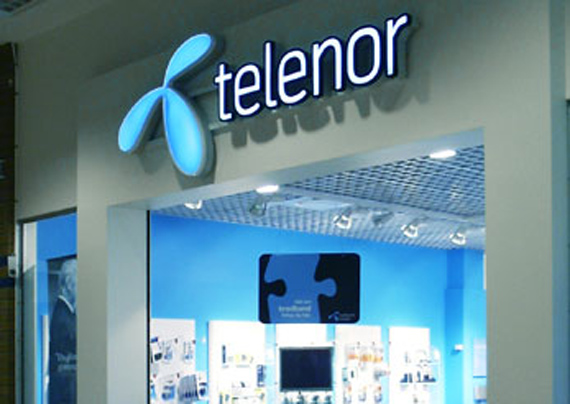 New Delhi, Feb 22: Nearly three weeks after the Supreme Court quashed 122 telecom licenses, three of the most affected companies—S Tel, Telenor and Idea Cellular—on Tuesday separately announced plans that range from indications of shutting shop to seeking review of the apex court ruling.

S Tel in a statement said it is helping its subscribers switch to other operators, a possible indication that the firm may be shutting shop.

Aditya Birla group company Idea Cellular, whose 9 licences has been qaushed by the Supreme Court, became the first company to file a 'clarificatory application' with Supreme Court, saying it had applied for licences in 2006 and not in 2008 when former telecom minister A Raja was accused of subverting the process of allocating 2G licences.

Norwegian firm Telenor announced formation of a new company by severing ties with its existing Indian partner Unitech.

Telenor also served a notice of voidance of the current shareholders' agreement on account of fraud and misrepresentation on Unitech's part and announced starting the process of business restructuring for continuing its India operations.

Responding to this Unitech said it cannot be held responsible in any manner and said that shareholders' agreement cannot be terminated by any party unilaterally.

S Tel  started reaching out to its subscribers through SMS campaign, information on website and channel partner to migrate on network of other telecom operators through mobile number portability.

"In addition, we have issued a press statement after the recent judgment of the Supreme Court, whereby we have informed that the S Tel's subscribers if they so deem fit, they may opt for the MNP option," S Tel said.

S Tel has operations in Assam, North-East, Bihar, Orissa, Himachal Pradesh and Jammu and Kashmir and the company is estimated to have a subscriber base of over 3.6 million and owns 3G radio spectrum in three zones Idea said licences applied were covered by clause 23 of the UASL guidelines, which were required to be processed within 30 days of their application.

"Factually, within the 30-day period, there was no other applicant. Idea's license applications were unjustly delayed until 2008, otherwise they fall in the same category as other 2004 and 2006 applications... which do not form part of the cancelled licenses," Idea statement added.

Telenor said it wants to transfer the business that was being done under the Uninor brand to new company, where it will hold 74 per cent stake with an Indian partner.

"This new entity will serve as the platform to approach the upcoming auctions for fresh licenses as mandated by the Supreme Court." Telenor Group Director Communications (Asia) Glenn Mandelid said in a statement.

"Till such time, Uninor operations continue as before," he added.

Telenor said it does not need "the 75 per cent shareholders vote" for transfer of the business to the new company as "Uninor is a private company".

Contesting the statement, Unitech said Telenor cannot transfer any assets of Uninor without the consent of Unitech.

"It is shocking that Telenor intends to transfer the entire business to a new affiliated entity owned by itself ...We have veto right in the shareholders' agreement as well as in the articles of association for such matters," Unitech Ltd's Nominee on Board of Uninor Nirjhar Goel said.

Goel added that Unitech will excercise its legal rights to protect its investments and rights available to it under the shareholders' agreement and the Indian laws.