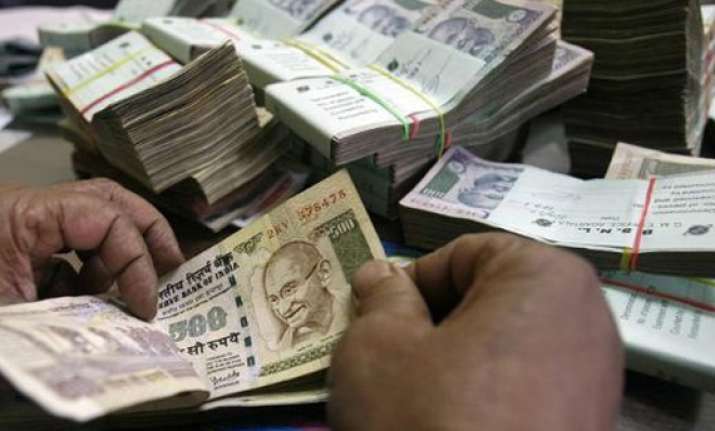 New Delhi: The rupee fell to an all-time low of 64.15 versus US dollar on Tuesday. The rupee opened at 63.75 per dollar versus 63.13 in previous close.
The Indian currency has lost 148 paise on Monday due the ongoing troubles in the money and equity markets continued from last week, reflecting the government's and the Reserve Bank of India's (RBI's) inability to control a free-falling domestic currency despite a string of measures.
Bond yields surged with the 10-year yield surging 15 basis points to 9.38 percent.
The one-way slide in the Indian rupee is its biggest percentage fall in the month of August. The rupee has fallen nearly 4.5 per cent in August even as the government's measures failed to be effective. 
Besides the US Fed woes, the rupee was hit by the ballooning current account deficit and low growth concerns in India.
The Reserve Bank of India (RBI) and the Finance Ministry had come out with many 'short-term' measures but it has had little impact on the currency.
Last month, the RBI physically intervened in the currency markets. It curbed trading in currency derivatives, restricted overseas direct investment under automatic route and outward remittances by resident Indians were slashed. It also announced higher NRE deposit rates, liberalised NRI deposit schemes, increased the short term interest rates and also curbed Gold imports in all forms. 
Experts say the next big trigger could come from the US Federal meeting which will give more clarity on the QE stimulus.