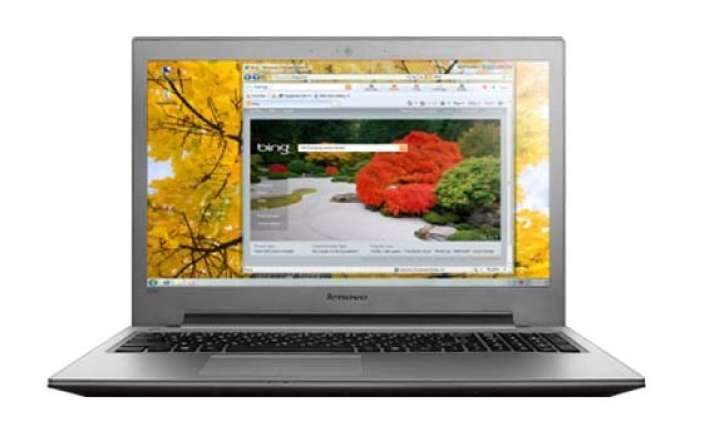 New Delhi: Lenovo has launched a new mid-range notebook – IdeaPad Z510 – in India, costing Rs 52,954. The notebook offers a stylish design and a slew of premium features.
The device weighs 2.2kg, and features 15.6-inch HD LED display with anti glare, 4th generation Intel Core i5 & i7 processors and Windows 8.1 operating system.
It promises up to 6 hours of battery life and has a white backlit keyboard with Accutype.
Other features include backlit Keyboards with Accutype, Hybrid 1TB SHDD Storage, NVIDIA Graphics card with integrated 8GB NAND flash, OneKey Recovery data back up and recovery, 1MP HD camera. It has 4-cell battery.
Connectivity options include an HDMI-out port, USB 2.0 and USB 3.0 connectors as well as a 2-in-1 card reader. Plus there is an integrated DVD reader/writer drive.
For sound, the notebook features JBL speakers with Dolby Home Theater certification.