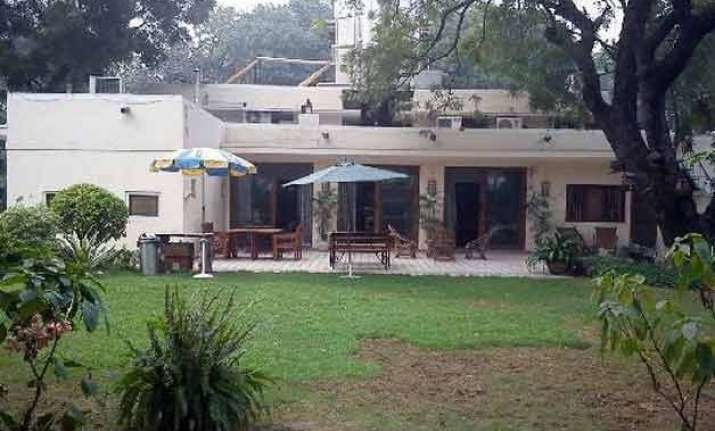 NEW DELHI : Kolkata based Assam Company is reportedly contemplating to sell a  bungalow on Bhagwan Das Road in posh Lutyens' Bungalow Zone in central  Delhi. 
Assam Company, which is into tea plantation and oil & gas exploration, is expecting Rs 1,100 crore from the sale. 
According to property experts, it could well become the largest deal in recent years.
This property is just few minutes' walk from India Gate, Supreme Court and high-street shops in Connaught Place.
It is spread over a total land area of 3.4 acres or 13,723 square metres (147,659 sq ft).
Sources said the property would be sold through auction and potential buyers are supposed to submit their bids.
Last year, billionaire Cyrus Poonawala bought Lincoln House from the US Consultate in Mumbai for Rs 750 crore, in one of the largest property deals.
However, it has faced a hurdle with defence ministry asking the local collector to register the property only after its approval.
According to the source, the company could repay the high value loan from ICIC Bank with the help of property sale. 
Only the staff at the property when questioned said they were not aware of any sale.
Early last year, Subhash Chandra-promoted Essel group bought a bungalow in the same area for Rs 304 crore from realty firm Anant Raj Group.
Property consultant JLL is handling the Assam Company transaction.
The property experts further said, 'Assam Company's expectation is high, given the subdued market conditions. The company could get Rs 700-800 crore from the sale.'
"The property markets are dull and demand is weak for large properties. It remains to be seen how buyers respond to the auction," said a senior property expert, who did not want to be quoted.
In the past couple of years many smaller property deals have taken place in Lutyens' Delhi.
As late last year, V C Burman, chairman emeritus of Dabur group bought a bungalow in the tony Golf Links area of Delhi for Rs 160 crore.
And before that, Rajiv Rattan, co-founder of Indiabulls Group, had acquired a 2,920-sq yard bungalow on Amrita Shergill Marg in Lutyens' Bungalow Zone for Rs 220 crore.
In 2015, Delhi-based builder Kabul Chawla of BPTP sold a 575 sq yard bungalow in Golf Links for Rs 65 crore.