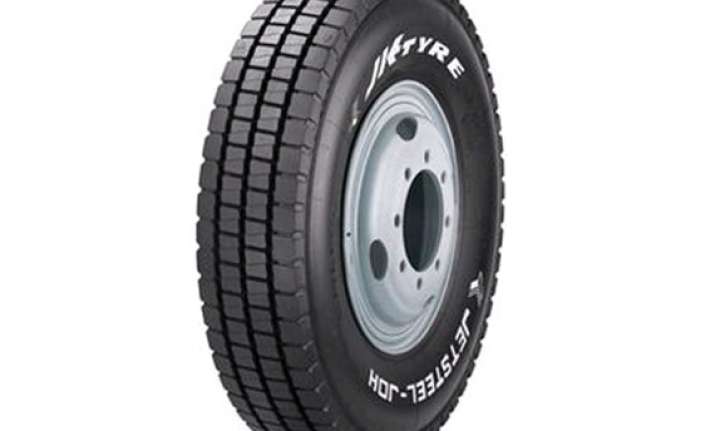 Jamshedpur: JK Tyres today said the company would double its capacity at its greenfield plant at Chennai by the end of this year.
The work for the capacity expansion at Chennai plant was going on and likely to start production from November-December, said P Pawan Darshan, General Manager (Sales), North and East India of the company said.
The expansion was being carried at an investment of Rs 1,500 crore, Darshan, who was in the steel city to take part in the inauguration of one-stop Steel Wheel showroom 'Chawla Tyres (P) Ltd' here, said.
Currently, we are producing 16,000 radial tyres per day of car and trucks and the figure would be 32,000 per day following the commissioning of the expansion project, which was expected by November-December, Darshan said.  The capacity expansion was aimed to cater the growing demand of tyres in the domestic, original equipment manufacturers (OEMs) as well as export, he said, adding that the company has targeted to export 10 to 15 per cent of product.
JK Tyres, which was the leading four-wheeler tyre manufacturer in the country and 19th largest manufacturer of the world with a wide range of products catering to diverse business segments in the four-wheeler automobile industry, has global presence in 90 countries across six continents with nine plants in India and Mexico.
Darshan said the capacity across 9 plants of the company exceeded 20 million tyres per annum.
The JK Typre executive expressed confidence that the heavy commercial vehicle sector, which had recorded 35 to 40 per cent drop in production due to downturn in the market, will start looking up from October-November onwards.  JK Tyres, which has a market share of 21 per cent in the country, has recorded an overall turnover of Rs 10,000 crore in the fiscal 2013-14 and targeted to achieve Rs 12,000 crore mark in the current financial year.