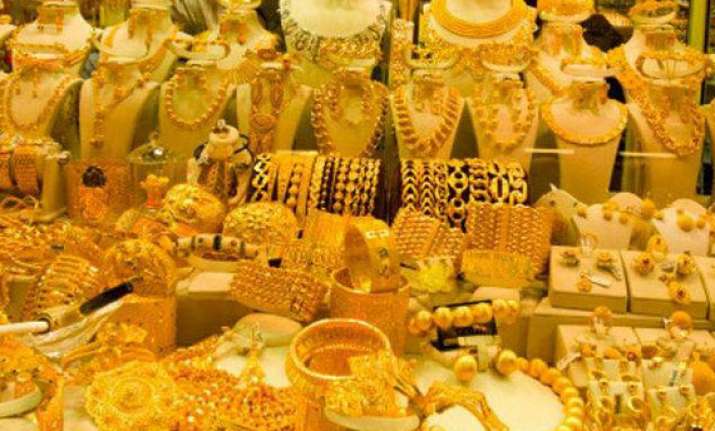 Mumbai: Gold prices declined modestly at the bullion market here today due to lacklustre buying by jewellery stockists and retail investors amid uneasy global sentiment.
Silver also moved down slightly on poor industrial support.
Standard gold (99.5 purity) fell by Rs 50 to conclude at Rs 27,645 per 10 grams from last Saturday's closing level of Rs 27,695.
Pure gold (99.9 purity), too, lost by a similar margin to finish at Rs 27,795 per 10 grams from Rs 27,845.  Silver (.999 fineness) softened by 20 to end at Rs 41,650 per kg as compared to Rs 41,670 previously.  Globally, the yellow metal continued to struggle below the key USD 1,300 an ounce mark in a thin holiday trade amid investor caution over US Fed's stimulus outlook.  Spot gold was flat at USD 1,292.80 an ounce in early European trade.