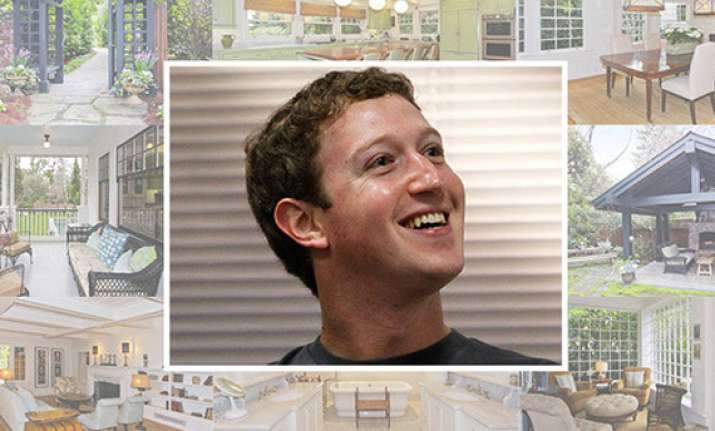 New Delhi, Dec 15: Facebook CEO Mark Zuckerberg's new $7 million house in Silicon Valley, a reported 10 minute drive from his company's Menlo Park campus, looks pretty amazing from the outside as well as inside.
Social networking supremo's new mansion houses five full bathrooms, a sunroom, a sweeping porch, saltwater pool, and ample privacy. A real estate blog says the estate was built in 1903 and has gone through various renovations, including an entertainment pavilion and outdoor fireplace.
The house have expansive outside hangout spots and promises to be a launch pad for some killer parties among Facebook's young engineers. For instance, Zuckerberg's bathroom is completed with heated floors and a romantic marble deep soaking tub; the "croquet-worthy level lawn." The outdoor area has an entertainment pavilion with fireplace, barbecue, spa and pool; a kitchen with a breakfast bar and cherry-wood island, and the dramatically old school living room.
Most likely, if he ever sold his house, he'd get all that money back. India TV Tech takes a peek into the pretty mansion that the Facebook CEO and his lovely wife lives in.
An outside view of the house