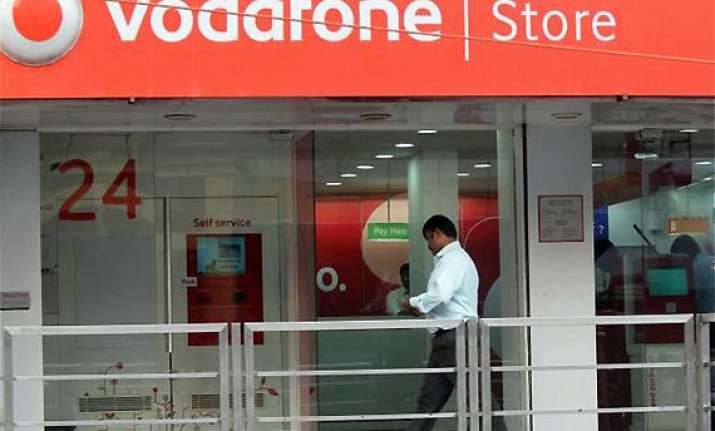 New Delhi, Apr 19: The government today brushed aside the pressure being built by the global trade bodies in the Rs 11,000 crore Vodafone tax dispute case and asserted that the British telecom major cannot invoke the India-Netherlands investment treaty as the USD 11.2 billion deal was signed in Cayman islands.
"The trade bodies are no one to pressurise the government on what to tax and what not to. Similar retrospective amendment was made in UK last month and Vodafone was made to pay tax there. Then why are they having problems in India ?" questioned a senior Finance Ministry official.
Several global bodies have written letters to Prime Minister Manmohan Singh and other ministers saying that the government's proposal to amend Income Tax Act to bring into tax net Vodafone-type overseas deals involving domestic assets would hurt foreign investment.
They have asked US Treasury Secretary Timothy Geithner to raise the controversial issue at ongoing IMF-World Bank Spring Meetings at Washington and also with Finance Minister Pranab Mukherjee during the bilateral talks.
Referring to the recent threat of Vodafone to invoke bilateral investment treaty with the Netherlands on the tax issue, the official said the arbitration clause in the BIPA (Bilateral Investment Protection Agreement) cannot apply in Vodafone-Hutchison deal as it was signed in Cayman islands.  
"The deal happened in Cayman islands and they are invoking India-Netherlands BIPA," the finance ministry official said, adding "while in the Supreme Court Vodafone said that the deal happened outside India, under BIPA it is saying it has made substantial investment in India."
Earlier this week the Dutch Subsidiary of UK-based Vodafone served a 'dispute notice' to the government threatening international arbitration under the bilateral investment treaty between India and the Netherlands for retrospective amendment of Income Tax Act.  
The proposed amendment in Finance Bill 2012, when approved, would bring overseas deals such as Vodafone's purchase of Hutchison under tax net and the UK-based telecom firm would be liable to pay Rs 11000 crore tax for its acquisition of Hutchison's stake in Hutchison Essar Ltd in 2007.
Vodafone, it may be mentioned, had earlier won the tax dispute case in the Supreme Court which held that the company was not liable to pay Rs 11,000 crore stemming from its 2007 acquisition of Hutchison's stake in Hutchison-Essar.