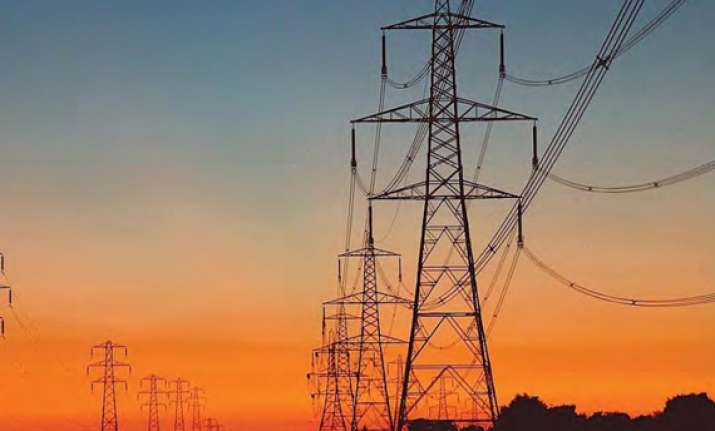 New Delhi: Prime Minister Narendra Modis new government on Thursday unveiled a reform-oriented budget, vowing to lift the troubled power sector in the country by extending the 10-year tax holiday by three years till March 2017.
In his Budget speech, Finance Minister Arun Jaitley unveiled plans for setting up 15,000 km of additional gas transport infrastructure under the public-private-partnership (PPA) mode, at an estimated to cost Rs 60,000 crore.
The finance minister has given Rs 63,426.95 crore as the government's contribution to state-run oil companies for selling fuel, LPG and kerosene below cost, against revised estimate (RE) of Rs 85,480 crore in 2013-14. This means an extra burden on the state run oil companies. ONGC shouldered the highest-ever oil subsidy bill of R56,384 crore in FY14.
The power sector had called for the extension of the sunset tax clause for power companies to include plants that provide power till March 2017 as opposed to 2013 earlier, according to a pre-budget memorandum by Federation of Indian Chambers of Commerce and Industry.
The government's proposal to extend 10-year tax holiday that start power generation by March 31, 2017 will be a big boon to projects worth over Rs 5 lakh crore being implemented under the 12th Plan programme. The FM also allocated R500 crore for the installation of separate feeders and to strengthen sub-transmission and distribution networks in rural areas,
In addition, the solar power sector also got a major thrust by the government as it was offered Rs 1,000 crore in the Union Budget 2014. The government has set aside Rs 500 crore for new and renewable energy, Rs 400 crore for launching a scheme for solar power-driven agricultural pump sets and water pumping stations for energising one lakh pumps, and Rs 100 crore for the development of one-MW solar parks on the banks of canals.
"The budget has attempted to address the short-term challenges for the power sector, and at the same time laid a roadmap for more comprehensive measures over the medium to long-term as well," KPMG India Partner and Head - Energy and Natural Resources Manish Aggarwal said.
The government has also allocated Rs 100 crore for super critical ultra modern thermal power and rationalisation of coal linkages.
The existing duty structure incentivises imports rather than the domestic manufacture of solar photo-voltaic cells and modules, Jaitley said in the budget speech.
The government has announced a concessional basic customs duty of 5 percent for the machinery required for setting up solar energy projects.
"The government's decision to end the impasse on coal supplies to power plants and ensure availability of the fuel to all projects that are commissioned before March 2015, is a welcome move. Power reforms including Rs 200 crore fund allocation in addition to extension of 10-year tax holiday and encouragement to banks for giving long-term funds and loans to the infrastructure sector is bound to give a boost to the ailing sector," Hindustan Power projects Chairman Ratul Puri said.
The government has also decided to introduce Deen Dayal Upadhyaya Gram Jyoti Yojana for feeder separation to augment power supply to the rural areas and for strengthening sub-transmission and distribution systems. A sum of Rs 500 crore would be allocated for this.
Overall, it seems that the government has made a whole-hearted effort in revitalizing the country's struggling power sector to meet the massive demands of near future.
(With Agency inputs)